Alfred Sommer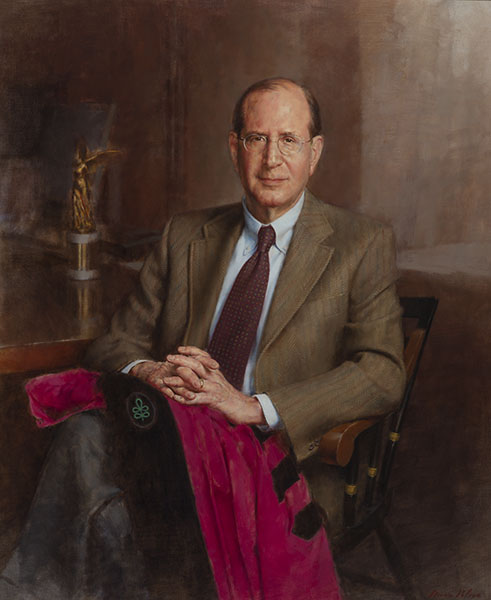 Make a Request
Alfred Sommer
1942-
Sommer, dean emeritus of the Johns Hopkins Bloomberg School of Public Health, was born in New York City. He received his B.S. from Union College in 1963, his M.D. from Harvard University in 1967, and his M.H.S. from the Johns Hopkins University School of Hygiene and Public Health in 1973.
After completing a medical residency at Beth Israel Hospital in Boston, Sommer started his career at the Centers for Disease Control. From 1970 to 1972, he was the medical epidemiologist for the Cholera Research Laboratory in Dacca, Bangladesh. Sommer returned to the United States for a year's fellowship in epidemiology at the Johns Hopkins University School of Hygiene and Public Health before continuing his professional training as a resident and fellow in ophthalmology at the Wilmer Eye Institute from 1973 to 1976.
Sommer was appointed visiting professor of ophthalmology at the University of Padjadjaran and director of the Nutritional Blindness Prevention Research Program in Bandung, Indonesia. It was there that Sommer performed his pioneering research on the value of vitamin A in preventing blindness and disease in third world populations. He proved that a vitamin A deficiency dramatically increased childhood morbidity and mortality from infectious disease, and that a four-cent dose of vitamin A not only prevented and cured eye disease but also reduced childhood deaths by thirty-four percent. Because of his work, the World Health Organization, UNICEF and their partners now annually provide more than 400 million vitamin A supplements to children around the world.
In 1980, he was appointed founding director of the Dana Center for Preventive Ophthalmology at the Johns Hopkins University School of Medicine, which focuses on clinical epidemiology and public health aspects of blindness prevention and child survival. He then rose through the academic ranks, becoming a professor of ophthalmology in the school of medicine, and professor of epidemiology and international health in the school of public health.
Sommer was appointed dean of the Johns Hopkins University School of Hygiene and Public Health in 1990 and served until 2005. During his tenure as dean, the school was renamed the Bloomberg School of Public Health.
Sommer's research interests include outcomes assessment; clinical guidelines; and the screening, diagnosis, and management of glaucoma and other blindness prevention strategies. His newest efforts concern the growing interface between medicine and public health. He has published five books and over 300 scientific articles and has received numerous awards, including the Albert Lasker Clinical Medical Research Award and the Spirit of Helen Keller Award. He is a member of both the National Academy of Sciences and the Institute of Medicine.
"*" indicates required fields