Philip David Zieve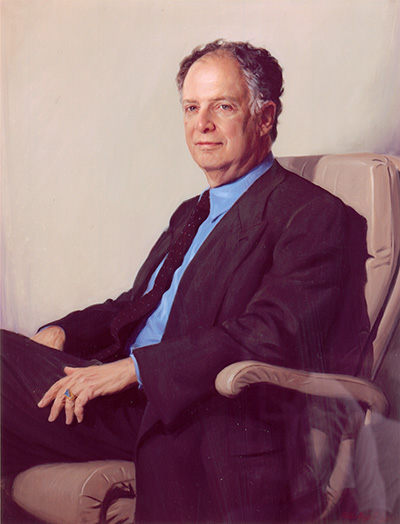 Make a Request
Philip David Zieve
1932-2016
Zieve, a chief of medicine and vice president of medical affairs for Johns Hopkins Bayview Medical Center, was born in Baltimore. He earned his A.B. in 1954 from Franklin and Marshall College in Lancaster, Pennsylvania, and his medical degree from the University of Maryland Medical School in 1958. Following an internship in medicine and an assistant residency in medicine at Baltimore City Hospitals (now Johns Hopkins Bayview Medical Center), Zieve completed a fellowship in medicine and hematology at The Johns Hopkins Hospital and served one year as chief resident in medicine at Baltimore's Sinai Hospital.
In 1963, Zieve joined the Johns Hopkins faculty at Baltimore City Hospitals as assistant chief of medicine. One year later, he was named the hospital's chief of hematology. He was appointed chief of medicine in 1973, and took on the role of vice president for medical affairs in 1996. He stepped down as chief of medicine in 2000 but continued on for several years as a physician advisor and professor of medicine at the Johns Hopkins University School of Medicine. During his decades of service at Bayview, Zieve worked to smooth the transition from a city-owned hospital to a component of the Johns Hopkins Health System.
In 1972, Zieve helped establish the Baltimore City Hospitals' faculty group practice plan, an enterprise that not only helped pull the hospital from the brink of financial disaster but also became a model for academic medical centers across the country. In the 1980s, he and Chester Schmidt worked out a plan to save the hospital by linking it with Johns Hopkins, which assumed management of the medical center in 1982. Johns Hopkins Bayview Medical Center's seventy-two-bed general medical ward is named the Zieve Medical Service in his honor.
Zieve traveled extensively and was a visiting professor at Pahlavi University in Iran and at the Instituto Nacional de Enfermedades in Peru. He was a coauthor of The Principles of Ambulatory Medicine.
"*" indicates required fields