William Barry Wood, Jr.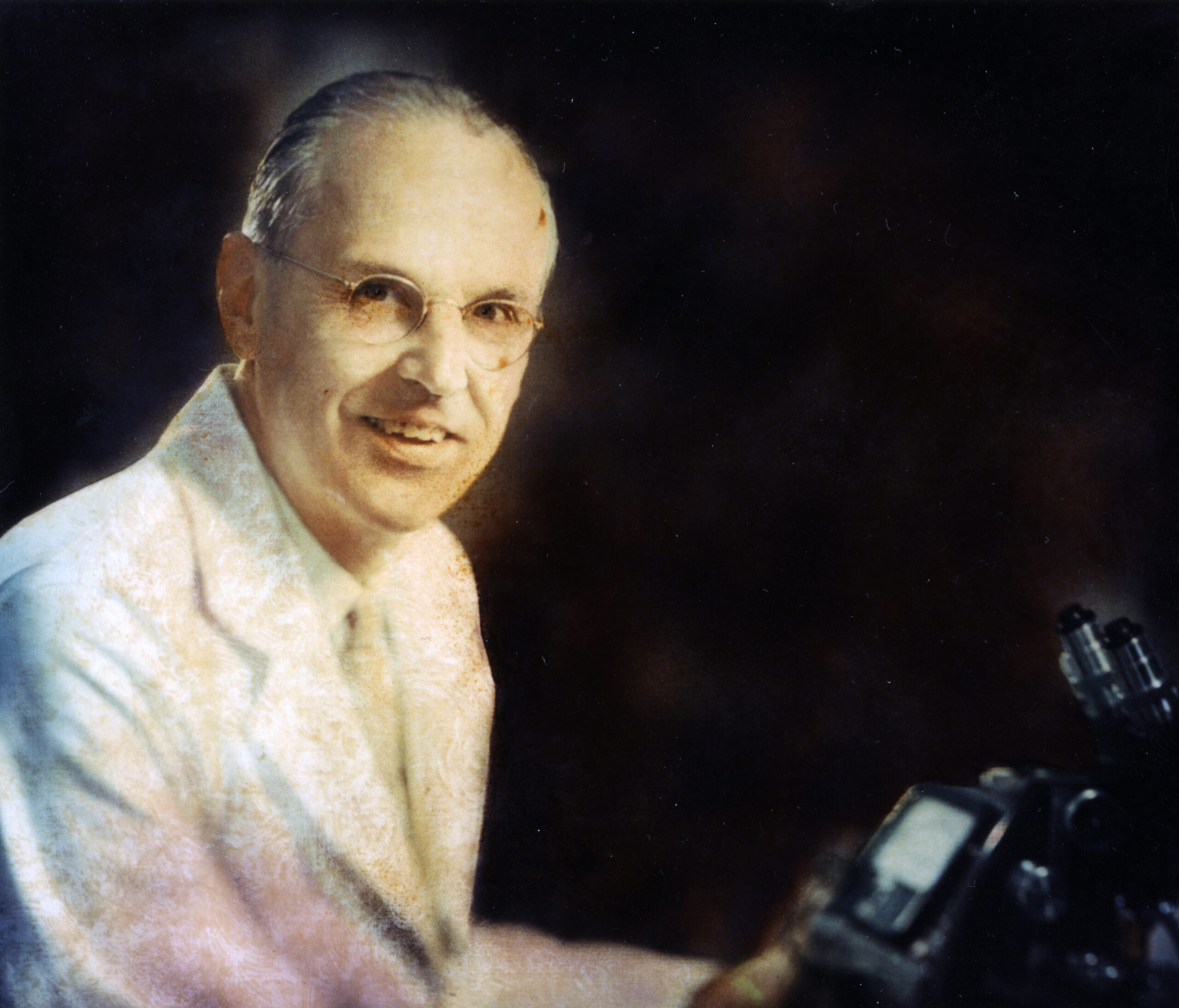 Make a Request
William Barry Wood Jr.
1910-1971
Wood, a microbiologist and vice president of both The Johns Hopkins University and The Johns Hopkins Hospital, was born in Milton, Massachusetts. He attended Harvard University, where he excelled as both a student and athlete. Wood was a star quarterback for Harvard's football team from 1929 to 1931, earning a reputation as one of the most prominent players in college football and later an election to the College Football Hall of Fame. Wood graduated from Harvard summa cum laude in 1932. He then attended medical school at the Johns Hopkins University School of Medicine, where he earned his M.D. in 1936. After an internship and residency at Johns Hopkins, Wood returned to Harvard for a year as a National Research Council fellow in bacteriology.
In 1937, he joined the faculty of the Johns Hopkins University School of Medicine as an assistant in medicine. In 1942, Wood was recruited as head of the department of medicine at Washington University in St. Louis and physician-in-charge at Barnes Hospital. In 1943, he was a coauthor of one of the earliest papers on the introduction of penicillin.
Returning to Johns Hopkins in 1955 to become vice president of the university and hospital, Wood also was named professor of microbiology in the schools of medicine and hygiene and public health. Wood retired as vice president in 1959 to assume directorship of the department of microbiology, a post he held until his death.
Wood's scientific contributions include more than 125 papers and a textbook on microbiology. He was among the first to describe a cellular phenomenon known as surface phagocytosis and did important work on the isolation of pyrogen. Wood received several honorary degrees as well as a number of awards, including a Distinguished Achievement Award from Modern Medicine and the Kober Medal (posthumously). The Wood Basic Science Building of the Johns Hopkins University School of Medicine is named in his honor.
Video recording: Great Men of Medicine. W. Barry Wood, Jr., M.D. / National Medical Audiovisual Center. 1971.
"*" indicates required fields