Anna Dryden Wolf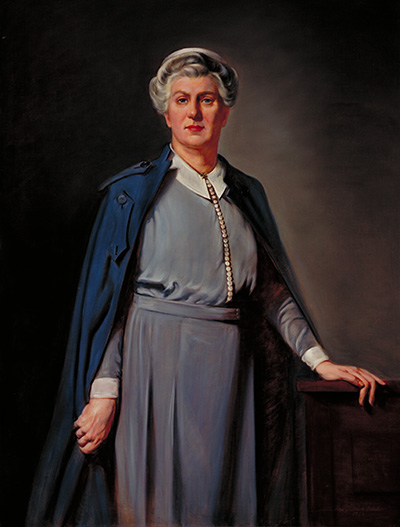 Make a Request
Anna Dryden Wolf
1890-1985
Wolf, a director of the Johns Hopkins Hospital School of Nursing, was born in Guntur, India. She received her B.A. from Goucher College in 1911, her nursing certificate from The Johns Hopkins Hospital School of Nursing in 1915, and her M.A. from Columbia University Teachers College in 1916. After completing her education, Wolf was an instructor and assistant superintendent of nurses at The Johns Hopkins Hospital School of Nursing.
In the summer of 1918, she took a leave of absence from Johns Hopkins to serve as instructor at the Vassar Training Camp for Nurses. In 1919, she left Johns Hopkins to become superintendent of nurses at the newly-established Peking Union Medical College in China, where she also became dean of the school of nursing in 1924.
Wolf returned to the United States in 1926 and joined the faculty of the University of Chicago as associate professor of nursing, while serving as superintendent of nursing at the Albert Merritt Billings Hospital. She then served as superintendent of nursing at the New York Hospital-Cornell Medical Center from 1931 to 1940. In 1940, she returned to The Johns Hopkins Hospital as director of the School of Nursing and of nursing services, a position she held until her retirement in 1955.
Throughout her career, Wolf played a leadership role in numerous nursing professional organizations, such as the American Red Cross, Florence Nightingale International Foundation, National League of Nursing Education, and National Nursing Council. She also served as an advisor to government agencies such as the U.S. Public Health Service, Veterans Affairs, and the War Manpower Commission.
"*" indicates required fields