Patrick Craig Walsh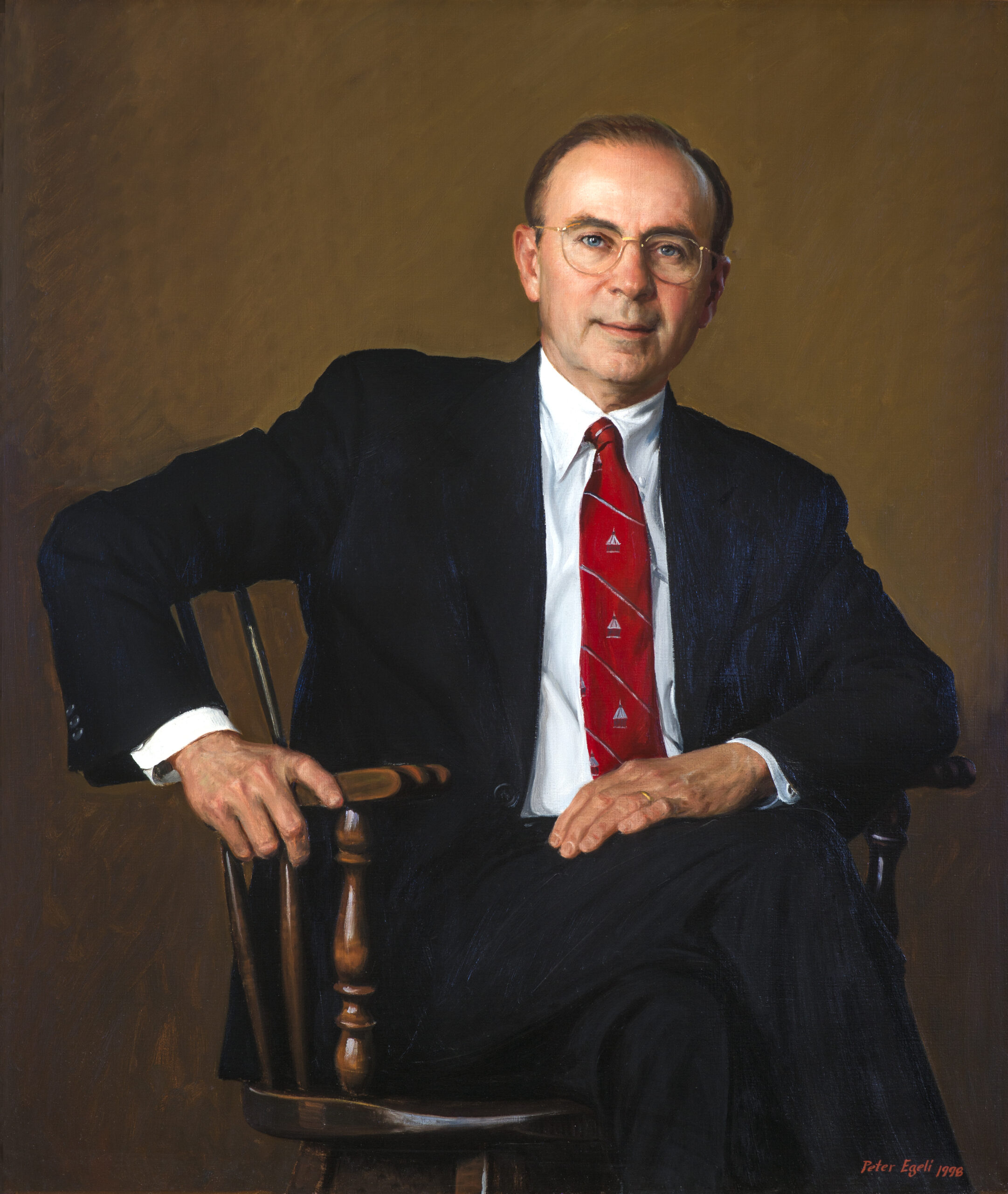 Make a Request
Patrick Craig Walsh
1938-
Walsh, a director of the Brady Urological Institute, was born in Akron, Ohio. He received his A.B. in 1960 and his M.D. in 1964, both from Case Western Reserve University. Following two years of residency in surgery at the Peter Bent Brigham Hospital and one year of pediatric surgery at Boston Children's Hospital, Walsh went to the University of California, Los Angeles, where he received residency training in urology and endocrinology from 1967 to 1971.
From 1971 to 1973, Walsh served in the U.S. Navy as a urologist at the San Diego Naval Hospital and an assistant clinical professor of surgery/urology at the University of California, San Diego. From 1973 to 1974, he was a visiting assistant professor of medicine in the division of metabolism at the University of Texas Southwestern Medical School in Dallas.
In 1974, Walsh was appointed the David Hall McConnell Professor and director in the department of urology at the Johns Hopkins University School of Medicine and urologist-in-chief of the James Buchanan Brady Urological Institute at The Johns Hopkins Hospital. Walsh is best known for his pioneering work in the development of nerve-sparing techniques in radical prostatectomy, which have greatly reduced the probability of impotence and incontinence. In recognition of his achievements and over thirty years of service, he was named University Distinguished Service Professor of Urology in 2004.
Walsh has also made major contributions to the basic understanding of benign and malignant neoplasms of the prostate. Along with co-workers, he was the first to describe the five alpha-reductase enzyme deficiency, to develop an experimental technique for the induction of benign prostatic hyperplasia, to demonstrate the influence of reversible androgen deprivation on BPH, and to characterize hereditary prostatic cancer.
Walsh served on the editorial board of the New England Journal of Medicine for fifteen years and is a member of the Institute of Medicine of the National Academy of Sciences. For twenty-five years he was the editor-in-chief of Campbell's Textbook of Urology, which was renamed Campbell-Walsh Urology in his honor.
In 1996, Walsh received the Charles F. Kettering Medal from the General Motors Cancer Research Foundation for his contributions to the diagnosis and treatment of cancer. Walsh was honored as the 2007 National Physician of the Year for Clinical Excellence by America's Top Doctors, and received the 2007 King Faisal International Prize in Medicine for his contributions to prostate cancer. In 2012, he was awarded the Francis Amory Prize by the American Academy of Arts and Sciences. Together with Janet F. Worthington, he authored the best-selling books The Prostate: A Guide for Men and the Women Who Love Them, and more recently, Dr. Patrick Walsh's Guide to Surviving Prostate Cancer. Walsh has served as the president of both the American Association of Genitourinary Surgeons and the Clinical Society of Genitourinary Surgeons.
"*" indicates required fields