Arthur Earl Walker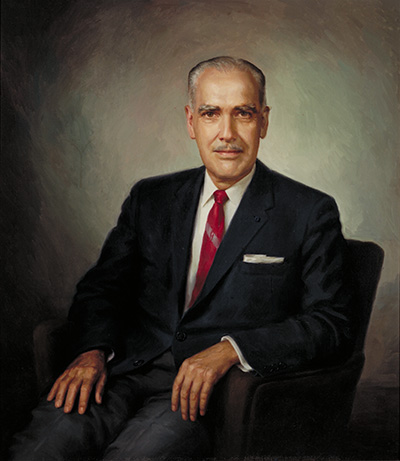 Make a Request
Arthur Earl Walker
1907-1995
Walker, a chief of neurosurgery at Johns Hopkins, was born in Winnipeg, Manitoba. He earned his M.D. from the University of Alberta in 1930. After an internship at the Toronto Western Hospital, he joined the residency training program in neurology and neurosurgery at the University of Chicago.
Between 1934 and 1937, Walker left Chicago to teach at the University of Iowa, and later to study at Yale and in Amsterdam and Brussels. He returned to the University of Chicago as an instructor in neurological surgery and became chief of that division in 1942.
During the early years of World War II, Walker carried out the first comprehensive study of the effects of penicillin on the central nervous system. Later, as chief of neurology and neurosurgery services at the Cushing General Hospital in Framingham, Massachusetts, he became interested in the problem of post-traumatic epilepsy. By outlining most of the basic principles of this disorder, Walker's studies made possible a detailed analysis of the natural history of head injuries.
In 1947, Walker succeeded Walter Dandy as professor of neurological surgery at the Johns Hopkins University School of Medicine and neurosurgeon-in-charge of The Johns Hopkins Hospital. He established the electroencephalographic laboratory, the first neurometric laboratory in the United States. The laboratory was later named in his honor.
Walker published extensively. His bibliography includes several books and more than 200 scientific papers. He was active professionally in various neurological societies, serving as president of the American Neurological Association, the American Academy of Neurological Surgery, the American Electroencephalographic Society, and the American Association of Neurological Surgeons.
He remained at Johns Hopkins until 1972, when was appointed professor of neurology and neurosurgery at the University of New Mexico School of Medicine. In 1994, he was named emeritus professor.
"*" indicates required fields