Henry Nicholas Wagner, Jr.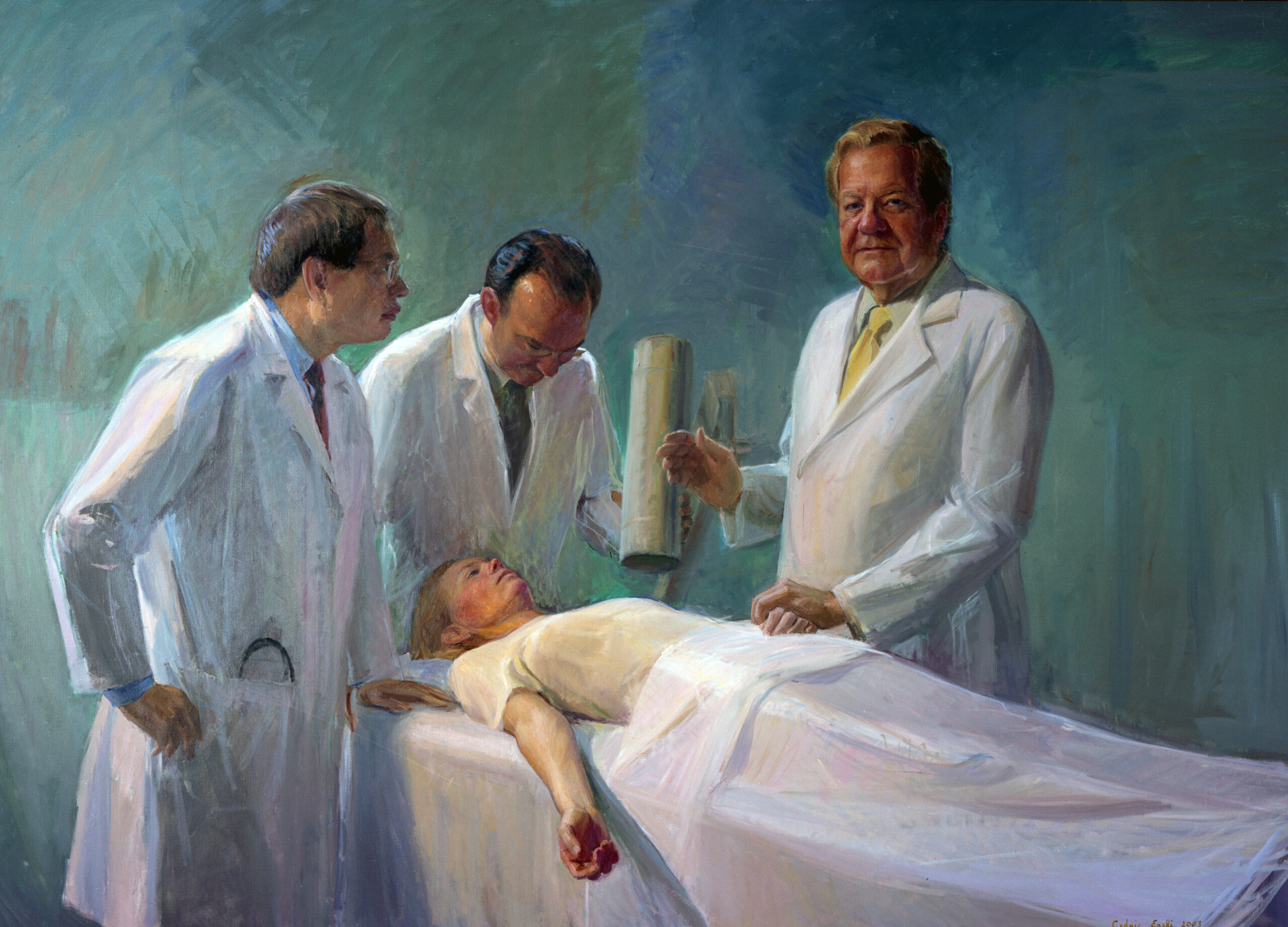 Make a Request
Henry Nicholas Wagner Jr.
1927-2012
Wagner, a professor of radiology at Johns Hopkins and an early founder of nuclear medicine, was born in Baltimore. He received his bachelor's degree from The Johns Hopkins University in 1948 and his medical degree from the Johns Hopkins University School of Medicine in 1952. Wagner completed his internship and residency at The Johns Hopkins Hospital on the Osler Medical Service.
Wagner spent two years as a clinical associate with the National Institutes of Health Public Health Service and one year as a special fellow at Hammersmith Hospital in London before joining the Johns Hopkins faculty in 1959 as assistant professor of medicine and radiology. He was physician-in-charge of The Johns Hopkins Hospital's nuclear medicine division from 1964 to 1973. In 1967, he became a full professor of radiology in the School of Medicine and a full professor of radiological science in the School of Hygiene and Public Health. In 1976, he became director of the division of radiation health sciences in the School of Hygiene and Public Health. He retired in 1995, receiving professor emeritus status in both the School of Medicine and the School of Hygiene and Public Health.
Considered one of the founders of the field of nuclear medicine, Wagner did research in imaging brain neuroreceptors. He was regarded by his colleagues as a pioneer in employing radioactive tracers for the rapid diagnosis of pulmonary embolism and he used himself as a human guinea pig in the first use of positron emission tomography, or PET scanning, to study brain chemistry. Between 1983 and 1984, Wagner conducted experiments during which he underwent PET scans to make images of dopamine and opiate receptors in the brain. The resulting landmark images enhanced medicine's knowledge of the brain's physiology and pathophysiology and paved the way for groundbreaking research in addiction and drug design.
In 1984, Wagner was awarded the Society of Nuclear Medicine's Hevesy Nuclear Pioneer Award and in 1991, he was awarded the American Medical Association's Award for Scientific Achievement. In 2002, the Johns Hopkins University School of Medicine created an endowed professorship in nuclear medicine in his name.
As a mentor, Wagner trained more than 500 radiologists, internists, physicians, and scientists, eight of whom went on to become presidents of the Society of Nuclear Medicine—a position Wagner himself held from 1970 to 1971. He also served as president of the World Federation of Nuclear Medicine and Biology from 1975 to 1978.
Wagner authored or co-authored of more than 800 publications, including journal articles, books, and chapters. Among his books was a memoir, A Personal History of Nuclear Medicine, published in 2006. In addition to his medical career, Wagner served as a member of the U.S. Air Force Reserve.
"*" indicates required fields