Philip Anthony Tumulty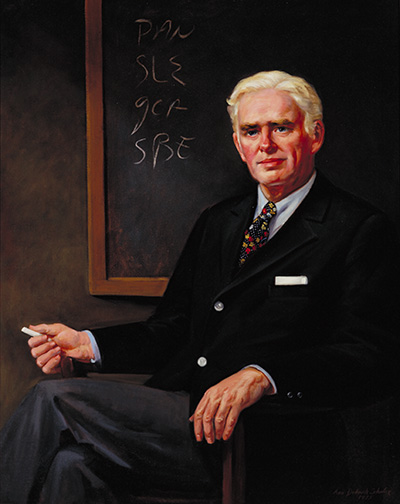 Make a Request
Philip Anthony Tumulty
1912-1989
Tumulty, the founding director of the division of internal medicine, was born in Jersey City, New Jersey. He earned an A.B. from Georgetown University in 1935 and an M.D. from the Johns Hopkins University School of Medicine in 1940. Tumulty's postgraduate medical training in The Johns Hopkins Hospital's department of medicine was interrupted by his enlistment in the U.S. Army's 18th General Hospital, stationed in Fiji, New Zealand, and the India-Burma Theater.
After the war, Tumulty finished his training at The Johns Hopkins Hospital and in 1946 was appointed an instructor in the department of medicine. By 1953, Tumulty was promoted to associate professor and appointed director of The Johns Hopkins Hospital's medical clinics.
He accepted a position as professor and director of the department of medicine at St. Louis University School of Medicine, from 1953 to 1954. Then, after serving briefly as physician-in-chief at Rhode Island Hospital, Tumulty returned to The Johns Hopkins Hospital as chairman of the private medical service. He was known for his excellent skill as a diagnostician and teacher throughout his career. He was appointed professor of medicine in 1968, awarded the David J. Carver Professorship in Medicine in 1974, and named the first director of the division of internal medicine in 1976.
Tumulty retired as professor emeritus in 1978, but remained active in the department of medicine until his death. He authored numerous articles and books, including The Effective Clinician, His Methods and Approaches to Diagnosis and Care. His research interests included the best methods for diagnosing patients with complicated conditions, vitamin D intoxication, atypical pneumonia, malaria, fever of unknown origin, lupus, and scleroderma.
Video recording: Leaders in American medicine. Philip Tumulty, M.D. / interviewed by Norman D. Anderson, M.D. 1989.
"*" indicates required fields