Isaac Ridgeway Trimble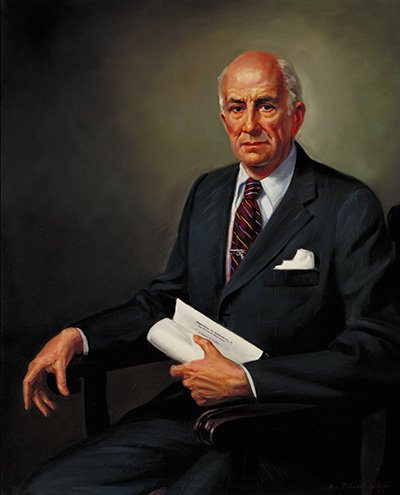 Make a Request
Isaac Ridgeway Trimble
1900-1979
Trimble, a director of the vascular clinic at Johns Hopkins, was born in Baltimore. He received his A.B. from Princeton University in 1922 and his M.D. from the Johns Hopkins University School of Medicine in 1926. After completing his surgical residency at The Johns Hopkins Hospital, Trimble held faculty appointments in surgery at both Johns Hopkins and the University of Maryland.
During World War II, Trimble headed the surgical service of the 118th General Hospital, one of two military hospitals created and staffed by Johns Hopkins, in Australia and the Philippines. He was later responsible for the surgical care of U.S. Army personnel in the southwestern Pacific theater.
Returning to Baltimore after military service, Trimble later served as director of the vascular clinic at Johns Hopkins and on the staffs of seven Baltimore hospitals. He contributed to the development of the bulletproof vest and a one-stage operation for pancreatic cancer. Trimble published extensively on surgery of the breast, stomach, and vascular system, and was one of the founders of the Society for Vascular Surgery.
"*" indicates required fields