Vivien Theodore Thomas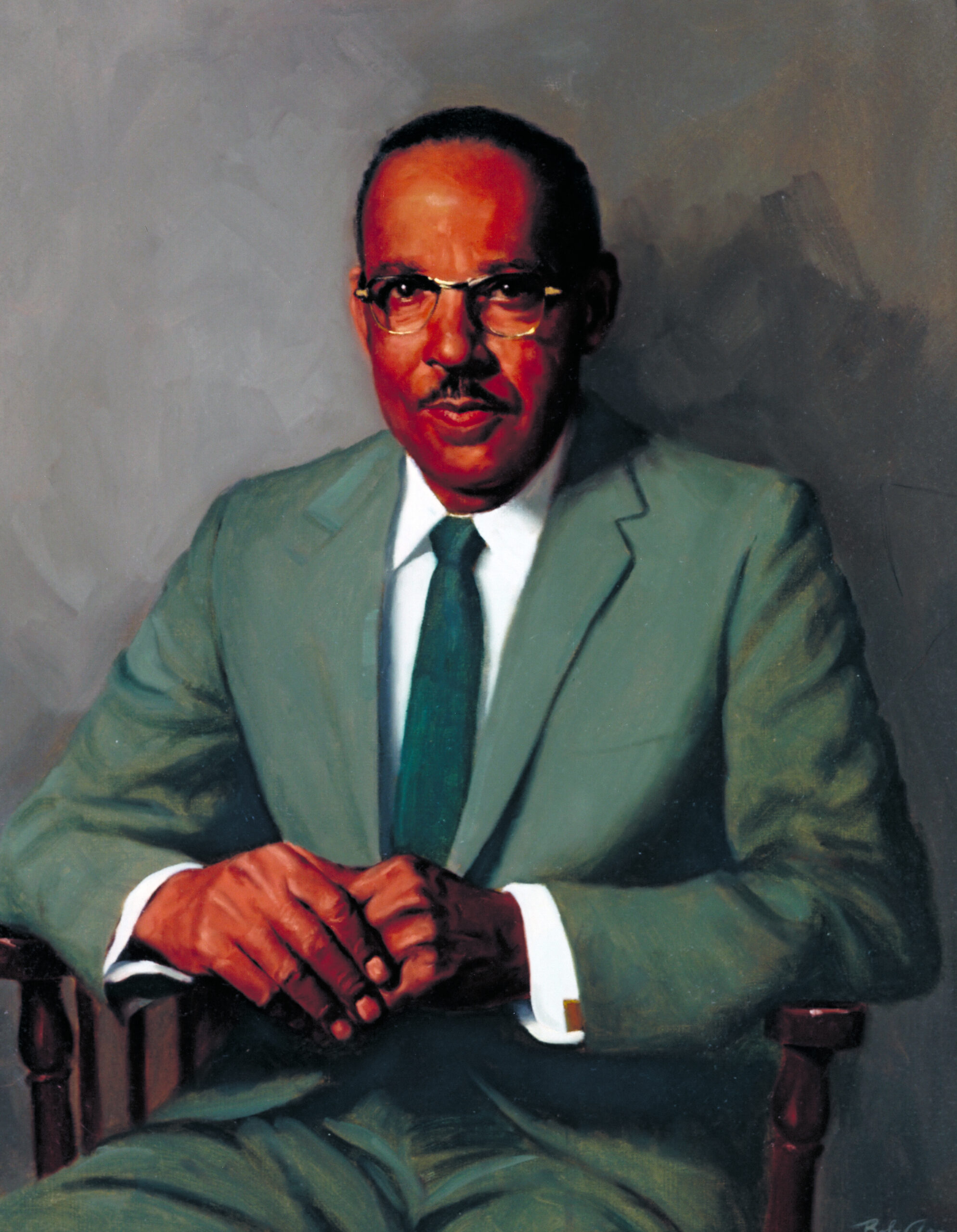 Make a Request
Vivien Theodore Thomas
1910-1985
Thomas, a surgical technician who helped develop the surgical procedure used to correct "blue baby" syndrome, was born in New Iberia, Louisiana. His family later moved to Nashville, where he was educated in the public schools. In 1929, after working as an orderly in a private infirmary to raise money for college, he enrolled as a premedical student at Tennessee Agricultural and Industrial College. The stock market crash of that year wiped out his life's savings, forcing him to drop out of school.
While first working as a janitor at Vanderbilt University, he next assumed a job as an assistant in the laboratory of surgeon Alfred Blalock. Together, Thomas and Blalock conducted groundbreaking research into the causes of hemorrhagic and traumatic shock; the work later evolved into research on crush syndrome that saved the lives of thousands of soldiers during World War II. Blalock and Thomas also began experimental work in vascular and cardiac surgery.
Thomas' abilities as a surgical assistant and research associate were a tremendous asset to Blalock. When Blalock was offered a position as head of the department of surgery at Johns Hopkins in 1941, he insisted that Thomas also be hired as his assistant. At Johns Hopkins, Blalock was approached by pediatrician Helen Taussig for help with a surgical solution to a heart condition called tetralogy of Fallot, also known as "blue baby" syndrome because its oxygen deprivation caused infants to appear blue. Thomas helped to develop the procedure used in the "blue baby" operation, first performing it on dogs and later assisting Blalock through the first operations on infants and children.
Thomas helped train many of the surgeons at Johns Hopkins in the delicate techniques necessary for heart and lung surgery, and served as supervisor of the surgical laboratories at Johns Hopkins for thirty-five years. He also served as an inspiration and mentor to many of Johns Hopkins' early African-American medical students.
Thomas' work was encumbered by the racial segregation and prejudice of the time, and he was not officially recognized for his achievements and contributions until many years later. Thomas was a member of the medical school faculty from 1976 until 1985 and was presented with the degree of Honorary Doctor of Laws by The Johns Hopkins University in 1976.
His autobiography, Pioneering Research in Surgical Shock and Cardiovascular Surgery: Vivien Thomas and His Work with Alfred Blalock, was first published in 1985. A documentary of his life and accomplishments, Partners of the Heart, aired in 2002 on PBS as part of its American Experience series. In 2004 HBO created a dramatization of the story entitled Something the Lord Made.
Sound recordings:
Vivien Thomas portrait presentation. 1971.
"*" indicates required fields