Helen Brooke Taussig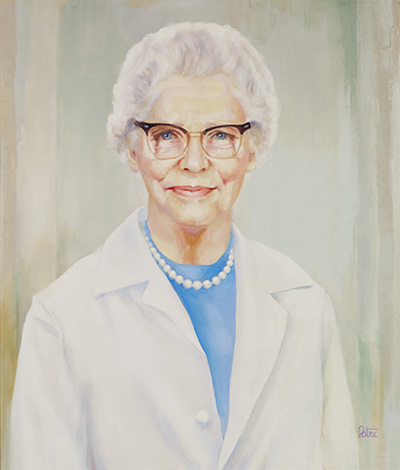 Make a Request
Helen Brooke Taussig
1898-1986
Taussig, a pioneering pediatric cardiologist, was born in Cambridge, Massachusetts. She earned an A.B. from the University of California in 1921 and an M.D. from the Johns Hopkins University School of Medicine in 1927. Following graduation, Taussig served as an Archibald Fellow in Medicine at Johns Hopkins and worked at the hospital's heart station until 1928.
She then interned in pediatrics at The Johns Hopkins Hospital. In 1930, Edwards Park appointed Taussig physician-in-charge of the Harriet Lane Cardiac Clinic. In 1959, she became the second woman at the Johns Hopkins University School of Medicine to be appointed full professor. In 1963, Taussig stepped down as physician-in-charge and became professor emeritus of pediatrics.
Taussig was a leader in the diagnosis and treatment of congenital heart disease. In 1944, along with surgeon Alfred Blalock and surgical technician Vivien Thomas, she developed the surgical procedure commonly known as the "blue baby" operation to correct a debilitating and life-threatening congenital heart defect that exhibited blue skin pigmentation, or cyanosis, in children. In addition to saving thousands of lives, the procedure was a major contribution toward the establishment of open heart surgery. Taussig also helped to avert a thalidomide birth defect crisis in the United States, testifying to the Food and Drug Administration on the terrible effects the drug had caused in Europe.
In 1954, she received the prestigious Lasker Award for her work on the "blue baby" operation. In 1964, Taussig received the Medal of Freedom from President Lyndon Johnson. She was elected president of the American Heart Association in 1965.
Audio clip: The first Blalock-Taussig anastomosis / by Dr. Helen Taussig. 1968.
Additional Portrait(s) of Helen Brooke Taussig
"*" indicates required fields