William Wallace Spence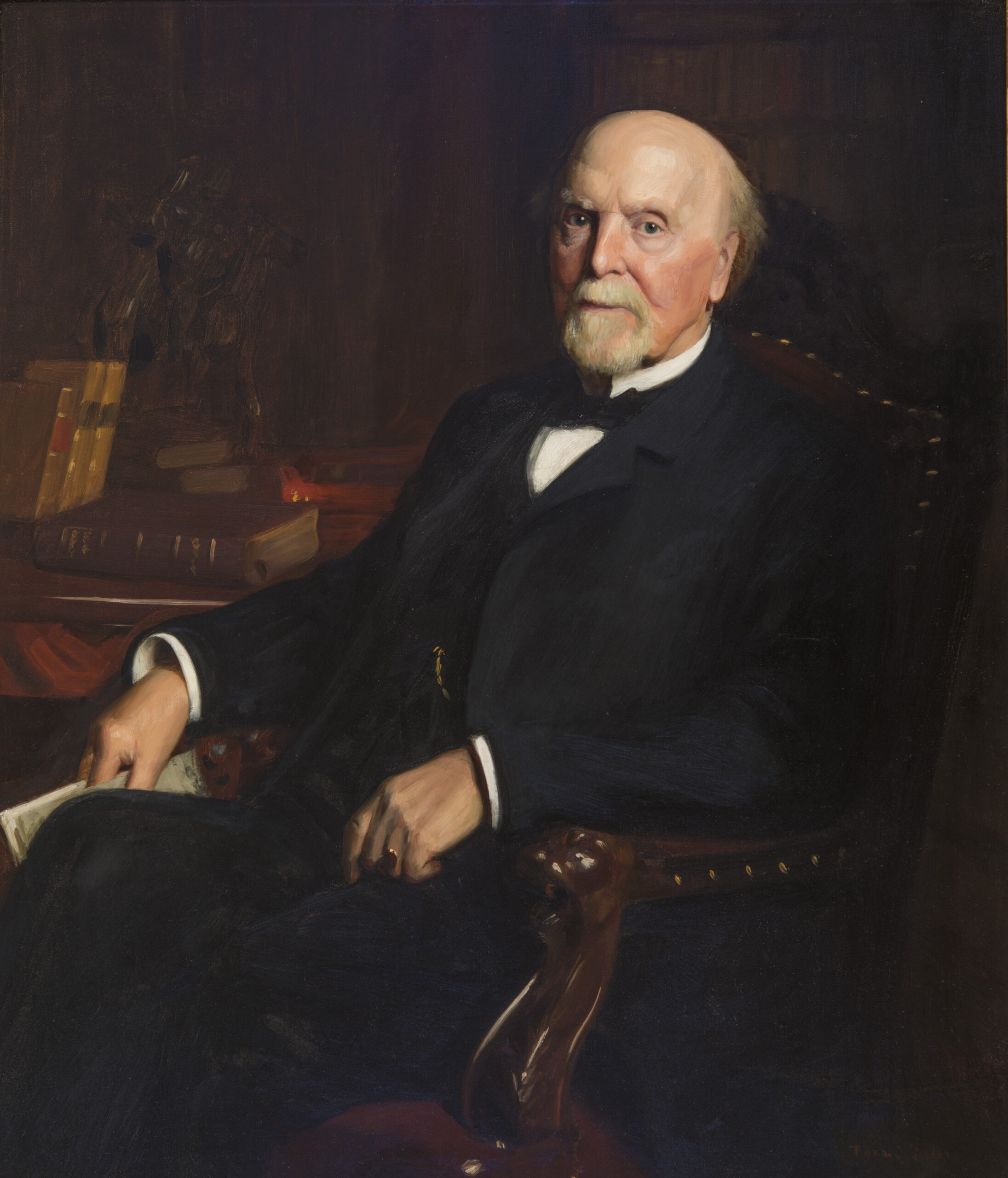 Make a Request
William Wallace Spence
1815-1915
Spence, a Baltimore financier and benefactor to Johns Hopkins, was born in Edinburgh, Scotland. He came to the United States at age eighteen with $100 in his pocket. Friends had warned that he was sure to be greeted by hostile Indians upon his arrival; nevertheless, he found employment in New York as a shipping clerk.
Several years later, Spence came to Baltimore, where he entered into partnership with Andrew Reid to form the firm Spence & Reid, which became known for its line of clipper ships. Spence later established an import/export firm on Pratt Street in Baltimore; founded the Mercantile Trust and Deposit Company, serving as its president; and became an officer of The Eutaw Savings Bank. In 1847, he earned the basis of his fortune when the price of corn climbed from a few cents to a dollar a bushel during the Irish potato famine.
In 1875, Spence retired from active business and interested himself in charitable work. He commissioned a copy of Bertel Thorwaldsen's statue Christus Consolator for the lobby of The Johns Hopkins Hospital's Administration Building, and was a prominent benefactor of The Johns Hopkins University and The Johns Hopkins Hospital. In addition, he was president of the Municipal Art Society, active in the formation of the First Presbyterian Church, and donated the bronze statue of William Wallace in Druid Hill Park which was dedicated in 1893. He served as a city finance commissioner with Enoch Pratt. Spence's house, named Bolton, sat on the site now occupied by the Fifth Regiment Armory. The neighborhood of Bolton Hill gets its name from his house.
"*" indicates required fields