Winford Henry Smith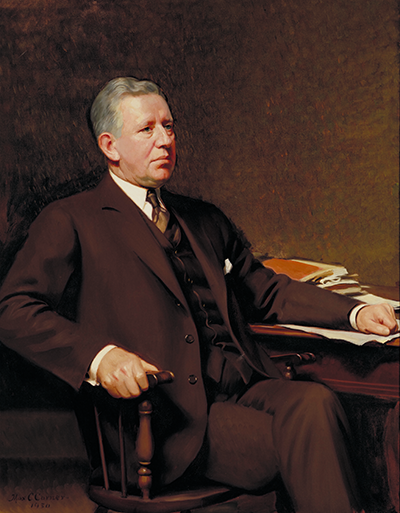 Make a Request
Winford Henry Smith
1877-1961
Smith, a superintendent of The Johns Hopkins Hospital, was born in West Scarborough, Maine. He received his A.B. from Bowdoin College in 1899 and his M.D. from the Johns Hopkins University School of Medicine in 1903. After his internship and residency in gynecology at Lakeside Hospital in Cleveland, Smith served as medical superintendent of several large hospitals in New York and Connecticut.
In 1911, he came to The Johns Hopkins Hospital to succeed Henry M. Hurd as superintendent. During his tenure, the position was renamed director. He held that post until 1946, when he became director emeritus. While at Johns Hopkins, Smith exerted an influence on hospital affairs throughout the United States, serving as a consultant in the planning and organization of the medical centers of Duke University, Cornell University, Vanderbilt University, Yale University, the University of Chicago, and the University of California.
Smith served in both World Wars: he was assigned to the Hospital Division of the Surgeon General's Office in World War I, and served as chairman of the government committee that advised on all matters of procurement and allocation of medical and surgical supplies during World War II.
He was an early advocate for rehabilitation centers for the disabled, improvement of rural health care, and the development of medical insurance programs. Additionally, Smith was a founding member of Blue Cross of Maryland.
"*" indicates required fields