Richard Shepard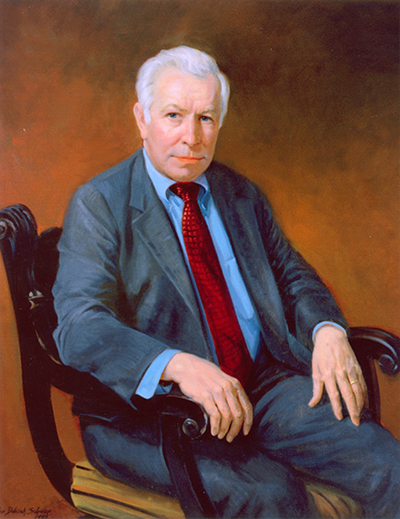 Make a Request
Richard Shepard
1922-1991
Shepard, a professor of biomedical engineering, physiology, and environmental health services at Johns Hopkins, was born in Tulsa, Oklahoma. He earned an A.B. at Washington and Lee University in 1943 and an M.D. from the Johns Hopkins University School of Medicine in 1946. After an internship on the private ward service at The Johns Hopkins Hospital and active military service at the U.S. Naval Hospital in Annapolis, Shepard served a pathology fellowship at the University of Pennsylvania.
In 1952, he returned to The Johns Hopkins University as a fellow in medicine. From 1953 to 1955 he was a medical research fellow of the National Tuberculosis Association through the department of environmental medicine at the Johns Hopkins University School of Hygiene and Public Health. Appointed an instructor in medicine in 1955, Shepard rose through the academic ranks, retiring as a professor emeritus of biomedical engineering, professor emeritus of physiology, and associate professor emeritus of medicine.
Among his many contributions to the School of Medicine was the introduction of computers into the school's curriculum in 1961. He headed the Medical Computing Center, sponsored by the National Institutes of Health, at the School of Medicine until 1975. In retirement, Shepard was an associate archivist at the Alan Mason Chesney Medical Archives.
"*" indicates required fields