William Wallace Scott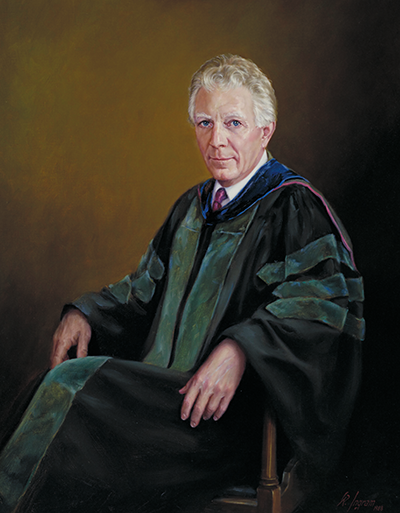 Make a Request
William Wallace Scott
1913-2000
Scott, a director of urology for Johns Hopkins, was born in Kansas City, Kansas. He received a bachelor's degree from the University of Missouri in 1934, then earned both a Ph.D. in physiology in 1938 and a medical degree a year later from the University of Chicago. Scott completed an internship at the University of Chicago clinics and later was appointed to a residency in the department of surgery at the university.
From 1941 to 1943, Scott held the position of research associate in the university clinics. In 1943, he was promoted to instructor and then assistant professor of surgery in urology at the University of Chicago School of Medicine.
In 1946, Scott was appointed professor of urology at the Johns Hopkins University School of Medicine and urologist-in-charge at The Johns Hopkins Hospital. His primary area of research was prostatic cancer and benign prostatic enlargement in both man and animals. He served as chief of urology until 1974.
During his tenure, residency training and laboratory investigation advanced, and the Brady Urological Institute continuted to grow as a leading research and teaching facility. Twenty-two of Scott's sixty-five residents later headed departments of urology around the country. In 1978, he became professor emeritus of urology.
In recognition of his achievements, Scott received numerous awards. These include the Distinguished Service Award of the University of Chicago, both the Barringer and Keyes medals of the American Association of Genitourinary Surgeons, the Guiteras and Fuller medals of the American Urological Association, and with Charles Huggins and Phillip Clark, the Gold Medal presented by the American Medical Association for research in prostatic growth. In 1974, the University of Missouri awarded Scott an honorary doctor of science degree.
Scott served as president of the Mid-Atlantic Section of the American Urological Association, president of the Clinical Society of Genitourinary Surgeons, and president of the American Association of Genitourinary Surgeons. He was founding editor of Investigative Urology and also served as editor of the Journal of Urology and Contemporary Surgery.
Additional Portrait(s) of William Wallace Scott
"*" indicates required fields