Francis Frederic Schwentker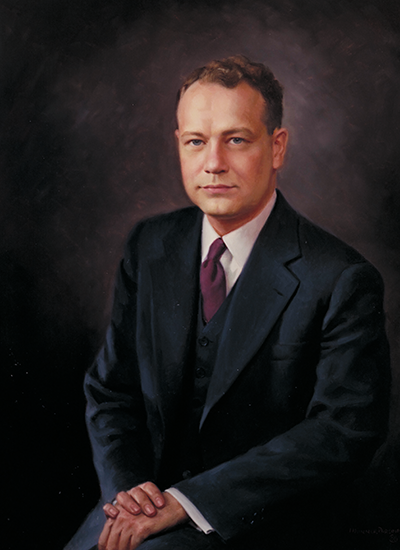 Make a Request
Francis Frederic Schwentker
1904-1954
Schwentker, a chairman of pediatrics at Johns Hopkins, was born in Schenectady, New York. He received his B.S. from Union College in 1925 and his M.D. from the Johns Hopkins University School of Medicine in 1929. He interned in pediatrics at The Johns Hopkins Hospital, and was assistant resident pediatrician from 1930 to 1931.
After conducting research on viral diseases at the Rockefeller Institute, Schwentker returned to The Johns Hopkins Hospital in 1934 as the resident pediatrician at the Harriet Lane Home. He also served as associate in pediatrics in the School of Medicine until leaving in 1938 to take a post at the Rockefeller Foundation's international health division.
Upon the retirement of Edwards A. Park in 1946, Schwentker was appointed professor of pediatrics at the Johns Hopkins University School of Medicine and pediatrician-in-chief at The Johns Hopkins Hospital. He held these posts until his death in 1954.
Schwentker made many contributions to the study and treatment of infectious diseases such as rheumatic fever. He was a founding member of the Maryland Rheumatic Fever Association and in 1947 became the association's first president. He also fostered the academic careers of notable pioneers in the field of pediatric medicine.
After Schwentker's death, Thomas Reichelderfer, along with colleagues, friends, and students, established a memorial fund in Schwentker's name to sponsor an annual award for meritorious medical contributions by a member of The Johns Hopkins Hospital house staff.
"*" indicates required fields