Edyth Schoenrich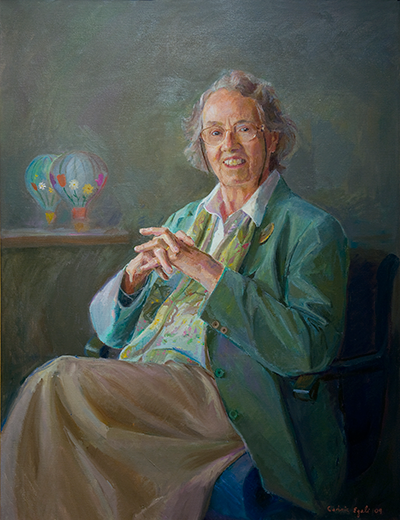 Make a Request
Edyth Schoenrich
1919-2020
Schoenrich, a professor of health policy and management at the Johns Hopkins Bloomberg School of Public Health, was born in Cleveland. She received her bachelor's degree from Duke University in 1941 and her M.D. from the University of Chicago School of Medicine in 1947. She received a master of public health degree from the Johns Hopkins University School of Hygiene and Public Health in 1971. After an internship on the Osler Medical Service at The Johns Hopkins Hospital, she served as chief resident on the Marburg Service. In further postdoctoral study, she worked for the American Cancer Society doing research in hematology and oncology.
Schoenrich was appointed instructor in medicine at Johns Hopkins in 1953, and assistant professor in 1966. From 1963 to 1966, Schoenrich also pursued her growing interest in preventive medicine at Baltimore City Hospitals, working as assistant chief, and then interim chief, of a service for chronically ill and aging adults. The emphasis in the program was on preserving a high quality of life for patients with chronic illnesses. She held a series of appointments in Johns Hopkins' schools of medicine and public health, and was a trailblazer in bringing a community-health perspective to medicine and a clinical perspective to public health.
In 1971, Schoenrich was appointed director of the Administration of Chronically Ill and Aging, part of the Maryland State Department of Health and Mental Hygiene. There, she was in charge of all state programs for disease control and prevention. She was also responsible for directing three hospitals for chronic disease and rehabilitation, and two tuberculosis hospitals.
Schoenrich's clinical preparation and practice included internal medicine, hematology, and general preventive medicine. Her clinical research experience focused on connective tissue diseases.
In 1974, she was appointed professor in what is now the Department of Health Policy and Management at the Johns Hopkins Bloomberg School of Public Health. For several years, she directed the division of public health administration. From 1977 to 1986, Schoenrich served as senior associate dean at the School of Hygiene and Public Health.
Schoenrich has been deeply involved in designing and implementing flexible programs to facilitate graduate study programs in public health for working health professionals.
Schoenrich was a recipient of the Johns Hopkins Alumni Association's Heritage Award and the William H. Welch Award from the School of Medicine. In 2005, the state of Maryland inducted her into the Maryland Women's Hall of Fame. She received the Johns Hopkins University's Alumni Association Excellence in Teaching Award in 2007 for "Current Issues in Public Health," an Internet-based course.
"*" indicates required fields