Chester William Schmidt, Jr.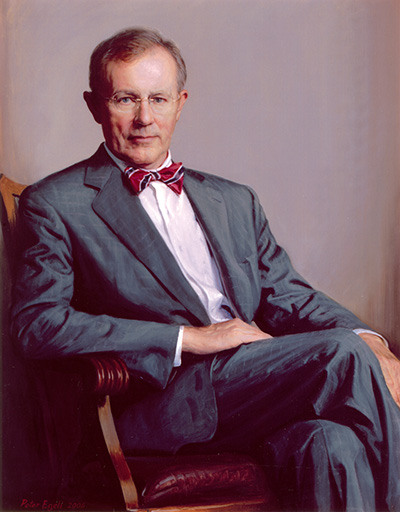 Make a Request
Chester William Schmidt Jr.
1934-
Schmidt, a prominent psychiatrist, was born in the Bronx. He earned his bachelor's degree in 1956 and his medical degree in 1960, both from The Johns Hopkins University. In 1962, he served as a captain in the Army Medical Corps. Schmidt completed his internship and a residency in psychiatry at The Johns Hopkins Hospital, and a residency in medicine at Stanford University Hospital. In 1967, he joined the Johns Hopkins faculty as assistant professor in psychiatry and assistant director of clinical care at Henry Phipps Psychiatric Clinic.
During his early years at Johns Hopkins, Schmidt served in several capacities, including as director of student mental health and assistant clinical director of the suicidology training program. In 1971, Schmidt helped found the Sexual Behaviors Consultation Unit to manage patients who had sexual dysfunctions, gender identity issues or psychosexual disorders. In 1972, he became chief of psychiatry at Baltimore City Hospitals (now Johns Hopkins Bayview Medical Center), a position he held for thirty-four years. He also helped found Chesapeake Physicians, a faculty practice plan that became a national model for physician practice plans.
His areas of research have included suicidology, particularly driver deaths from single car accidents. In 1976, Schmidt made news headlines for work indicating that aggressive, 'macho' personalities were likely to blame for many car crashes.
After 2003, Schmidt served as medical director for Johns Hopkins HealthCare. He was awarded the 2012 Lifetime of Service Award from the Maryland Psychiatric Society for his contributions to the field of psychiatry.
"*" indicates required fields