Gerhard Schmeisser, Jr.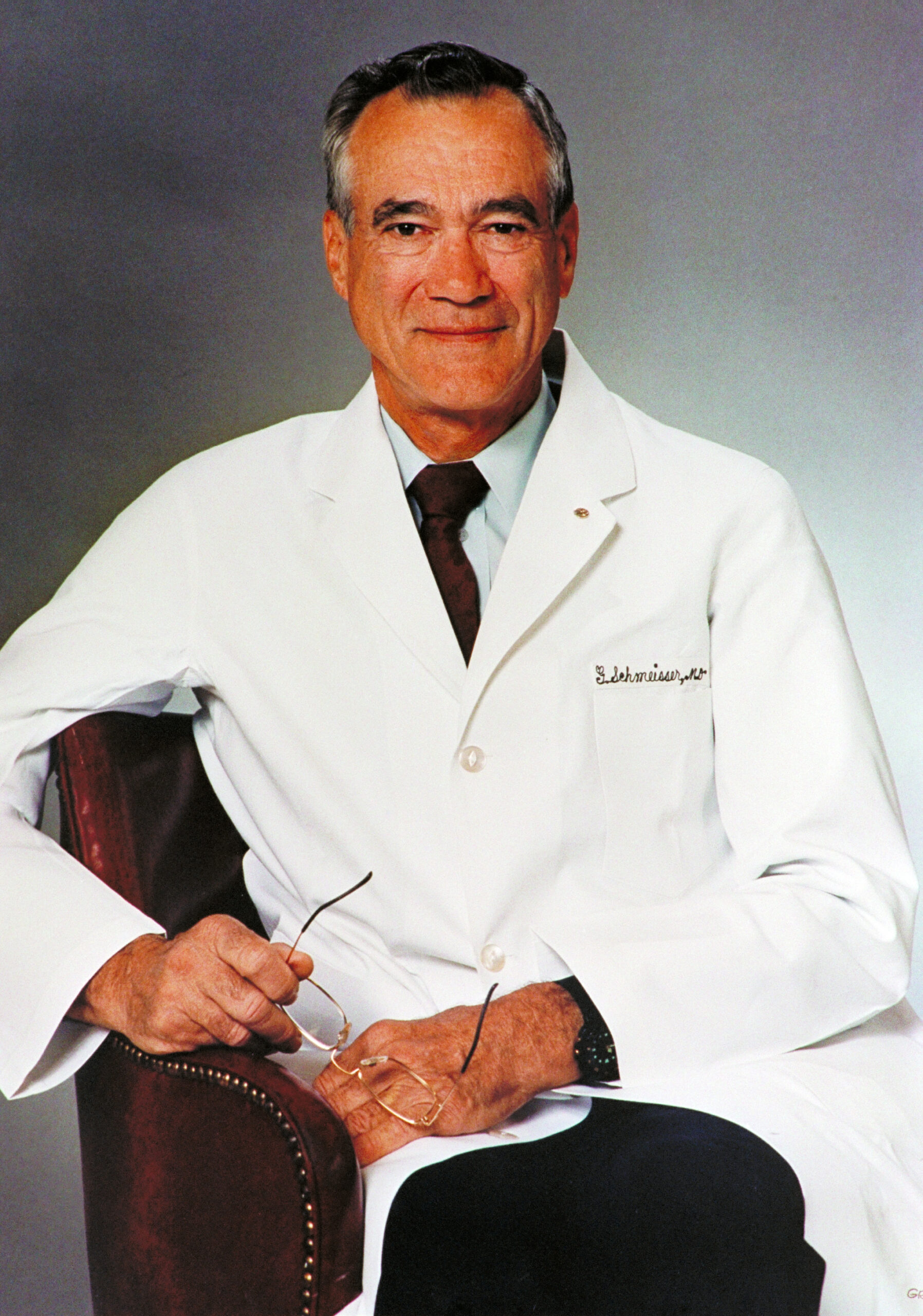 Make a Request
Gerhard Schmeisser Jr.
1926-2012
Schmeisser, an orthopaedic surgeon at Johns Hopkins, was born in Baltimore. He was drafted into the army immediately after high school graduation. Schmeisser became a second lieutenant and was assigned to serve in Germany at the close of World War II. He participated in the effort to stabilize occupied Germany and to deter further westward movement of Soviet forces. He also supervised a military prison for American soldiers.
After leaving military service, he earned a bachelor's degree from Princeton University, then graduated from the Johns Hopkins University School of Medicine in 1953. He completed residencies in orthopaedic surgery at The Johns Hopkins Hospital and at Children's Hospital in Baltimore, and in oncology at Georgetown University Hospital, then entered into private practice in Baltimore.
In 1958, Schmeisser joined a team of Johns Hopkins physicians and nurses that embarked on the first CARE Medico team for humanitarian work. They traveled to Jordan and provided services to refugees from Arab-Israeli conflicts. They were honored by King Hussein and received awards from the International Rescue Committee for treatment of Palestinian refugees.
Schmeisser became chief of orthopaedic surgery at Baltimore City Hospitals in 1959. He also joined the Johns Hopkins University School of Medicine faculty and held an appointment at the University of Maryland School of Medicine. He was made full professor of orthopaedic surgery at Johns Hopkins in 1971.
Schmeisser was affiliated with the Johns Hopkins limb prosthesis clinic, which he subsequently directed. He pioneered fitting patients with artificial limbs immediately after surgery, and worked with the Johns Hopkins University Applied Physics Laboratory (APL) to develop prosthetic devices, robotic systems, and electric wheelchairs for quadriplegics. In one project with APL, he helped create a control system for an upper limb prosthesis. In 1971, that device won an Industrial Research Award as one of the 100 most significant technological advances in the world.
"*" indicates required fields