Martha Louise Sacci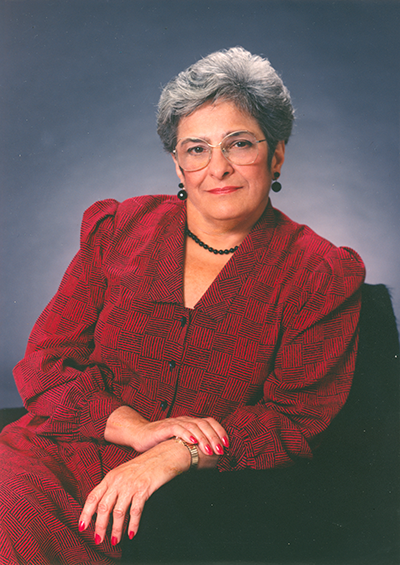 Make a Request
Martha Louise Sacci
1929-1999
Sacci, a vice president of nursing services at The Johns Hopkins Hospital, was born in Fairmont, West Virginia. She earned her bachelor's degree in nursing from the College of Mount St. Vincent in New York in 1951. Sacci then earned a master's degree in nursing service administration from Boston University in 1957. She completed a residency in 1958 in nursing service administration at Boston University and the New England Medical Center Hospital.
She began her career as a staff nurse at Fairmont General Hospital in West Virginia in 1951, where she was promoted through the ranks to become the assistant director of nursing services. After a six-month period of part-time nursing at Peter Bent Brigham Hospital, Sacci returned to Fairmont General Hospital as director of nursing in 1958. From 1964 to 1969, Sacci held various nursing administrative positions at Monmouth Medical Center and Automedic Inc. in East Orange, New Jersey, until she joined the New England Medical Center Hospital as director of the nursing department in 1969.
Sacci came to The Johns Hopkins Hospital in 1976 as the vice president of nursing services. Colleagues credited her with decentralizing nursing administration in order to focus on bedside patient care. She recruited talented nurses, set standards, and monitored performances. Sacci cultivated the leadership skills of nurses at Johns Hopkins, training those who would go on to shape the future of nursing. She retired in 1987 to Newburyport, Massachusetts.
"*" indicates required fields