Robert Bond Welch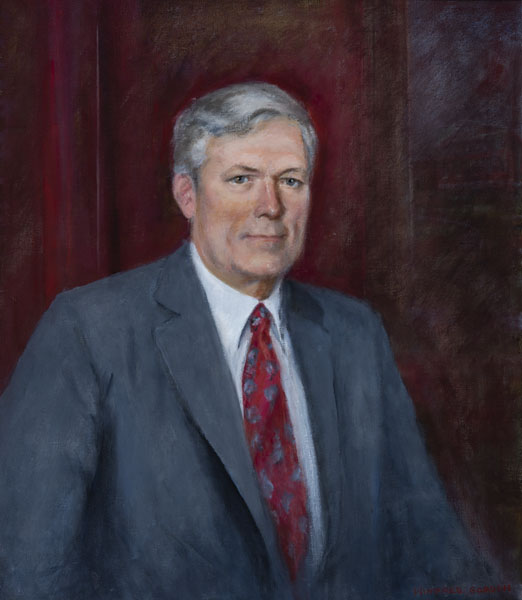 Make a Request
Robert Bond Welch
1927-
Welch, an ophthalmologist, was born in Annapolis. He entered Princeton University as a pre-medical student in the fall of 1944. Welch's studies at Princeton were interrupted when he was called for service in the United States Navy in June, 1945 and he served the next nineteen months in the Hospital Corps before returning to Princeton in February, 1947. He earned an A.B. from Princeton University in 1949 and his M.D. from the Johns Hopkins University School of Medicine in 1953. During the spring of his senior year in medical school, he completed a medical clerkship at Harvard Medical School, Boston City Hospital, and Massachusetts General Hospital.
After graduation from medical school, Welch completed an internship in internal medicine at Duke University Hospital from 1953 to 1954 before returning to Johns Hopkins for an internship and residency at the Wilmer Ophthalmological Institute under Alan C. Woods. He was appointed chief resident in 1959. That same year, he was also appointed co-director of the Wilmer retina service where for twenty-five years every Wilmer resident spent three months in training with him.
Over the course of his career, he served as chairman of the department of ophthalmology at the Greater Baltimore Medical Center (GBMC) from 1985 to 1991 and was a retinal consultant to the Walter Reed Army Hospital and the Bethesda Naval Hospital. Upon his retirement from GBMC in 1991, he maintained a private practice at his father's original office in Annapolis with his wife Betty serving as his practice manager until her death in 2016.
Welch also made contributions to clinical research including studies of pars planitis, sickle cell hemoglobin C disease, intraocular Toxacara Canis and Von Hippel-Lindau Disease. He coined the term pars planitis and was considered one of the major retinal surgeons in the country for years. He has been active in the American Academy of Ophthalmology, the Macula Society, the Retina Society and the American Board of Ophthalmology. Welch was also the developer of the improved scleral buckle surgical techniques. He is the past president of the Wilmer Residents Association and a member of the Wilmer Advisory Council. Because of his achievements, many of his colleagues, patients, friends, and former students established the Robert B. Welch M.D. Professorship in Ophthalmology in 2006 which is used to support the work of one Wilmer faculty member in care, teaching, and clinical research of retinal diseases.
Welch published twenty-nine articles on his research and wrote the institutional history The Wilmer Ophthalmological Institute: 1925-2000.
"*" indicates required fields