Edward Revere Osler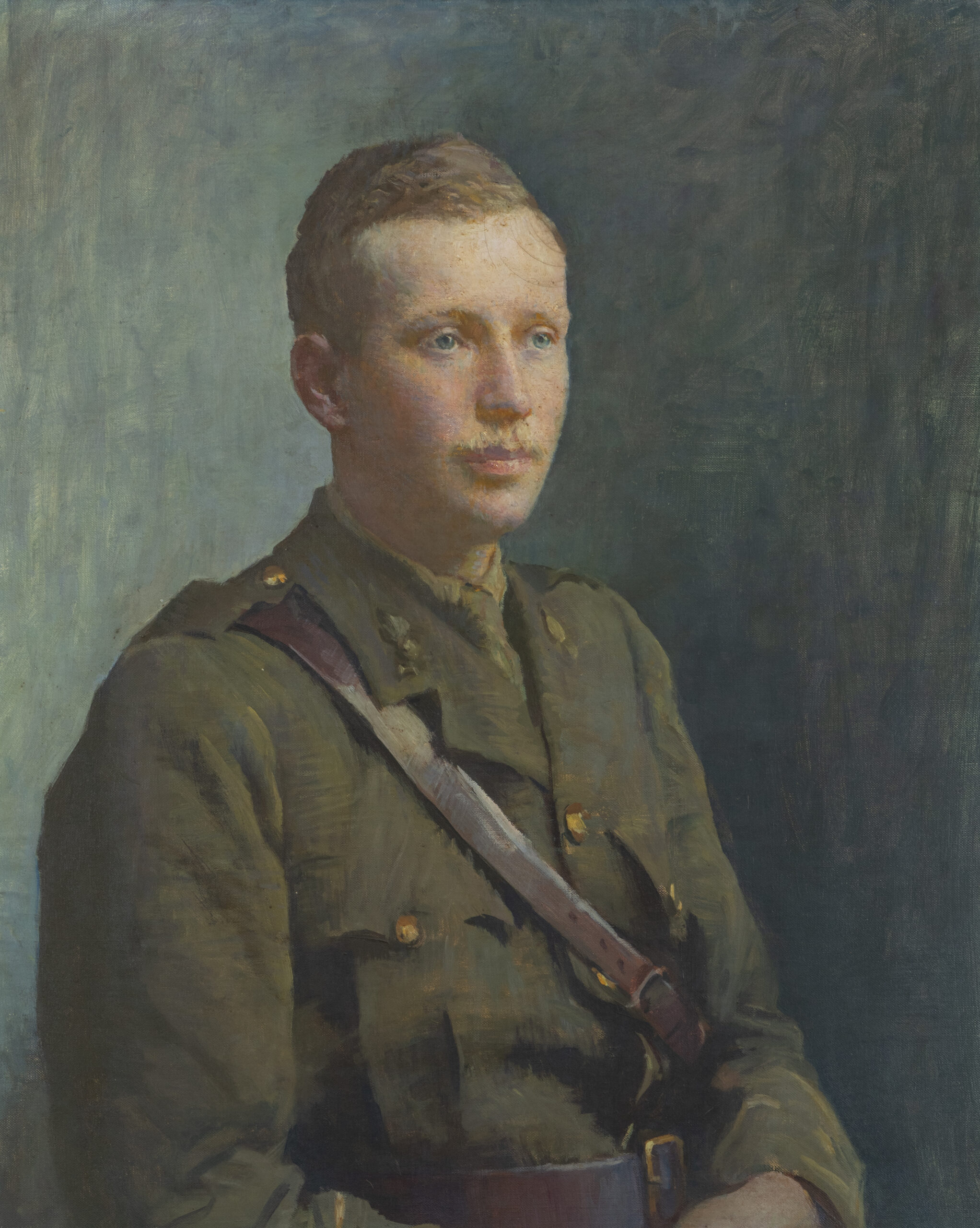 Make a Request
Edward Revere Osler
1895-1917
Osler, the only son of Sir William Osler and Grace Revere, was born in Baltimore in 1895. He moved to England in 1905 when his father took up the chair of Regius Professor of Medicine at Oxford University. Osler attended the Lynam's School in Bardwell Road, Oxford as a Day-Boy. While at the school, he was awarded prizes for illustrated diaries, English essay and drawing. He left the school in 1909 and on his second attempt in June, 1910, he was accepted for entry into Winchester where he joined Mr. Litte's House. While there, he gained a place in the 2nd House XI for both cricket and football and was a member of the photographic society and represented his house in gymnastics.
At the outbreak of World War I, Osler and his mother were in Canada but immediately returned to England where Osler was about to start as an undergraduate at Chirst Church College. Although he was old enough to enlist, he really had no interest in the military and preferred to spend his time reading, fishing, swimming and boating. Once at Christ Church College, he joined the Officer Training Corps (OTC) and his attitude to the war began to change; he felt he ought to 'do his bit.' After failing to gain a commission due to being too immature, he applied to enlist in the Public Schools Battalion. After dropping out of Christ Church in January, 1915 and using some family connections, he was accepted into the Canadian Expeditionary Force (CEF) on February 24, 1915 and joined the Canadian Red Cross, Duchess of Connaught Hospital, at Cliveden, as assistant quartermaster.
The McGill hospital unit, known as No. 3 Canadian General Hospital, including Revere, went to France in June, 1915 and were established at Camiers on the coast. It was quiet at this location and Osler's conscience let him to consider a transfer to a field ambulance. In November, 1915, the McGill hospital moved to Boulogne and he became even more disillusioned with life behind the lines.   After discussing this with his father while on leave in November, 1915, Osler resigned from the unit to return to England to take a commission in the Royal Artillery. On October, 17, 1916, he found himself at the front as a Second Lieutenant in A Battery, 59 Brigade, Royal Field Artillery. His record of transfer notes his qualities as a good horseman and being accustomed to mechanical drawing and the use of tools.
Revere spent his 21st birthday in Belgium and came home for ten days leave in May, 1917. Upon his return to the front, he was slightly gassed in August but quickly recovered. On August 29, 1917, his battery was preparing to move its guns forward to a new position at Hindenburg Farm near Ypres. This involved filling in shell holes and preparing a track up to the farm. At about 5pm, Osler and several officers were standing in a shell-hole, when, without warning, a German 4.2 shell landed amongst them. All were wounded with Osler receiving fragment wounds to the chest, abdomen and thigh. He was quickly sent to 47 Casualty Clearing Station at Dozinghem and arrived there at 7pm.   His father's old colleague, Harvey Cushing, now a major in the US Army Medical Corps and stationed nearby, was summoned immediately. Other friends' of his father's were summoned including George Washington Crile, an expert of wound shock and blood transfusion. Transfusions were given and he was operated on but Osler died the next morning. Revere was buried in Dozinghem Military Cemetery, plot 4, row F. In 1918, the Sir William Osler chair in English was established at The Johns Hopkins University in memory of Edward Revere Osler to promote the study of English literature of the Tudor and Stuart periods.  Osler's book collection became the foundation of the Tudor and Stuart Literary Club. The posthumous portrait of Osler was done in 1926.
"*" indicates required fields