Thomas Provost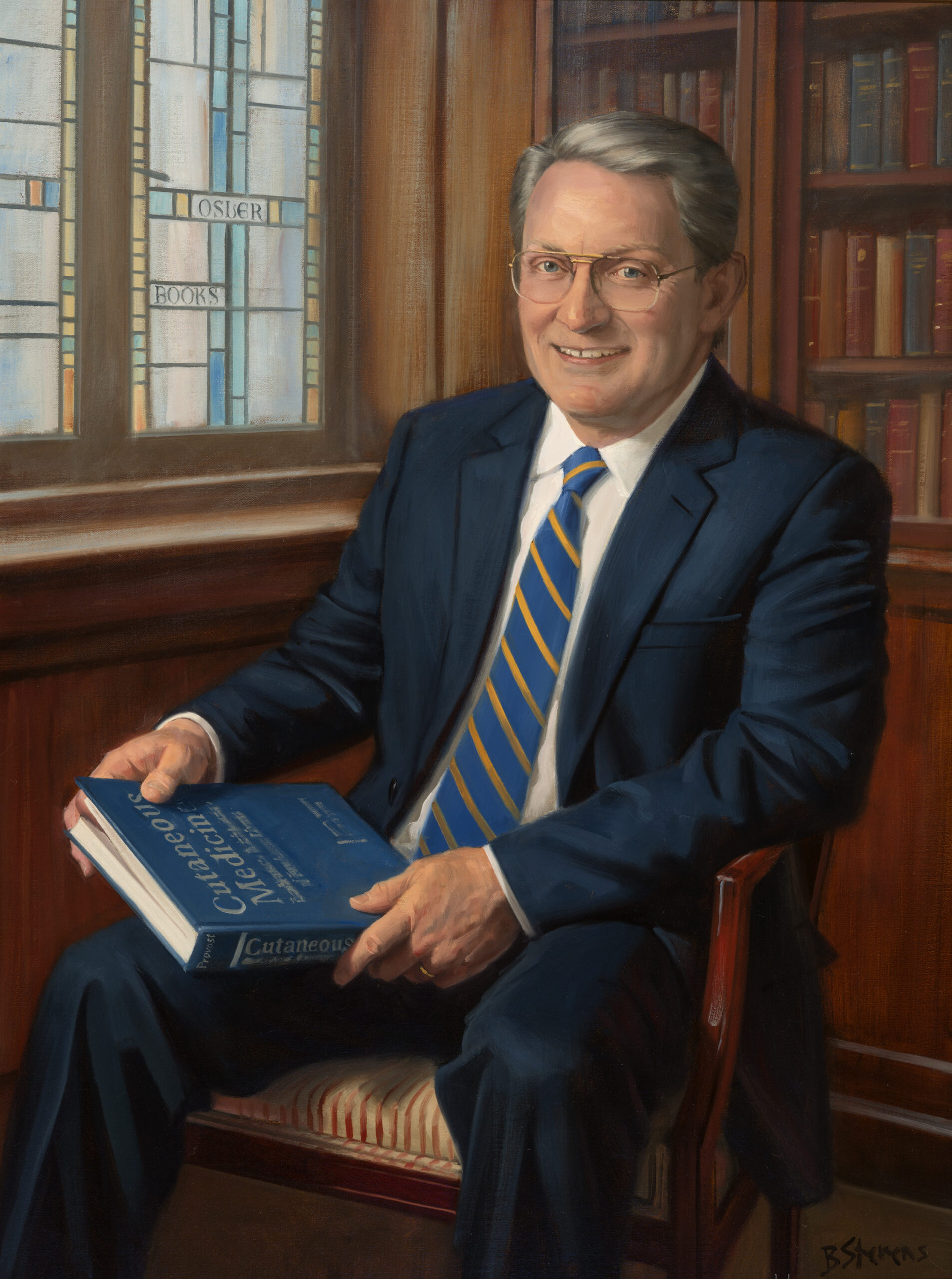 Make a Request
Thomas Provost
1938-2012
Provost, a director of dermatology at Johns Hopkins, was born in Pittsburgh. He received his bachelor's and medical degrees from the University of Pittsburgh in 1958 and 1962, respectively. Following an internship at Mary Hitchcock Memorial Hospital in Hanover, New Hampshire, Provost spent one year as an internal medicine resident at Dartmouth Affiliated Hospitals before serving two years with the U.S. Public Health Service, Coast Guard Air Station, in Elizabeth City, North Carolina. He then returned to Dartmouth for a residency in dermatology before spending two years at the University of Oregon School of Medicine in Portland as a National Institutes of Health postdoctoral trainee in dermatology.
Provost joined the faculty of the State University of New York at Buffalo in 1969 as a research instructor in medicine, moving up to associate professor of dermatology. In 1978, he moved to Johns Hopkins to become associate professor of dermatology; he was named director of the department in 1982 and retired in 1996.
Provost was renowned for his research and expertise in autoimmune-blistering and connective tissue diseases. Widely respected not only in dermatology but internal medicine, rheumatology, and immunology, Provost often collaborated with rheumatologists on research. Perhaps his major contribution to the field was discovering the antibody marker that identified an important subset of patients with systemic lupus erythematosis (SLE), an autoimmune disease in which the body's immune system mistakenly attacks healthy tissue, leading to chronic inflammation of the skin, joints or internal organs. He also made important contributions to defining the immunological features of such blistering autoimmune diseases as gestational pemphigoid, a rare, pregnancy-associated affliction that causes significant rashes that develop into blisters on women during and after pregnancy.
In recognition of his accomplishments at Johns Hopkins, the Noxell Company endowed the Noxell Professorship in Dermatology, a position first held by Provost. He delivered the inaugural American Academy of Dermatology's Sulzberger Memorial Lectureship in 1990 and received the Career Recognition Award from the Medical Dermatology Society.

"*" indicates required fields