John William Pierson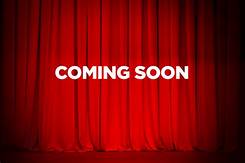 Make a Request
John William Pierson
1883-1961
Pierson, a head of the division of radiology in the department of surgery, was born in Cleveland, Ohio but grew up in Baltimore. He graduated from Baltimore City College in 1901 and earned his M.D. from the University of Maryland in 1905.
Pierson began his professional career as a surgeon but was drawn to the developing field of radiology. From 1905 to 1916, he was engaged in private practice. Pierson began his association with Johns Hopkins in 1916 when he began working under Frederick H. Baetjer as an assistant in roentgenology. In 1931, he was appointed interim chairman of the division of radiology before being appointed chairman in 1933. He held that position until 1947 when the department was made full-time and separated from the department of surgery. Pierson re-entered private practice full time.
During his tenure as chair, Pierson started the first formal radiology residency program at Johns Hopkins in 1932 and the first formal x-ray technician training program in 1939. As division chair, he was never full-time and supplemented his income with private practice and appointments at other hospitals, such as Church Home and Hospital where he was in charge of the department of radiology.
Pierson was a charter diplomate of the American Board of Radiology, which he helped to organize and establish. Pierson also served as president of the American Roentgen Ray Society in 1938. He was a member of the Radiological Society of North America and the American Medical Association. In 1939, Maryland Governor Herbert R. O'Conor appointed him as a member of the Medical Board for Occupational Diseases of the State Industrial Accident Commission to administer the medical provisions of the occupational-disease law which had just been passed by the Maryland State Legislature. He held this position until 1953, and retired from private practice in 1956.
"*" indicates required fields