David Martin Paige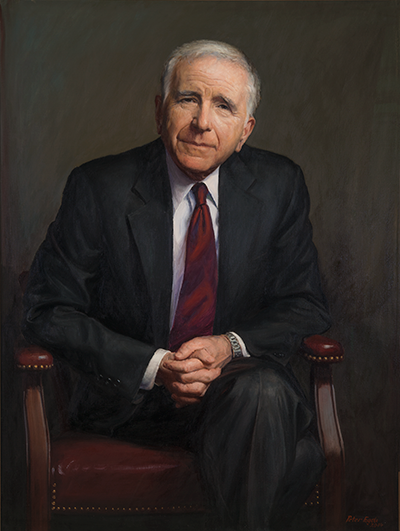 Make a Request
David Martin Paige
1939-
Paige, a professor at the Johns Hopkins Bloomberg School of Public Health, and a leader in the effort to improve nutrition of women, infants, and children, was born in New York. He earned his B.S. from Long Island University in 1960, his M.D. from New York Medical College in 1964, and his M.P.H. from the Johns Hopkins University School of Hygiene and Public Health, now the Bloomberg school, in 1969. Paige completed both a pediatric internship and a pediatric residency in 1965 at the State University of New York, Downstate Medical Center, Kings County Hospital before relocating to The Johns Hopkins Hospital and completing both a residency and a post doctoral fellowship in pediatrics in 1969.
Paige joined the faculty of the Johns Hopkins University School of Hygiene and Public Health in 1969 as an assistant professor in the department of maternal and child health, later renamed population, family, and reproductive health. In addition, he held a joint appointment in the Johns Hopkins University School of Medicine, department of pediatrics as an assistant professor. In 1972, he was promoted to associate professor at the school of hygiene and public health, and in 1981, was promoted to full professor in both the school of public health and the school of medicine. In 1984, Paige was appointed director of the master of public health program and held this position until 1990. In 1989, he was also appointed to a faculty position in the department of international health.
Paige's research has focused on infant health and nutrition, which brought the issue of lactose intolerance into the national spotlight and resulted in policy changes to the federal school lunch program. His work with the Maryland Food Committee and the Baltimore city and Maryland state health departments to establish nutrition assistance programs in the early 1970s became a model for the federal Women, Infants, and Children (WIC) nutrition program which today serves almost half of all infants and one-quarter of children aged one to four. Paige was a major proponent for breastfeeding as part of the WIC program.
Over the course of his career at Johns Hopkins, Paige made significant contributions to the development of the general preventive medicine residency and the master of public health programs at the school of public health. For his teaching, he was recognized with the Golden Apple Award and has advised and mentored dozens of doctoral students. Paige is also the recipient of The Johns Hopkins University Heritage Award and the March of Dimes Agnes Higgins Award for Maternal-Fetal Nutrition.
Paige has published over 130 papers and is the author of many chapters and reports. He served as editor-in-chief of the textbook Clinical Nutrition and was editor-in-chief of the journal Clinical Nutrition. Paige has served as a member of and consultant to numerous national scientific panels and committees, and has frequently testified before the United States Congress on child nutrition programs.
"*" indicates required fields