Owsei Temkin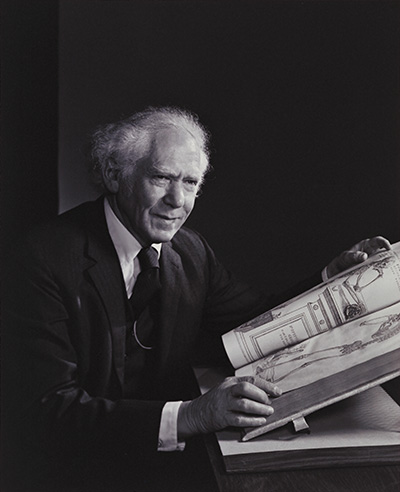 Make a Request
Owsei Temkin
1902-2002
Temkin, a director of the Institute of the History of Medicine at Johns Hopkins, was born in Minsk, Belarus. He emigrated with his family to Germany in 1905. Temkin received his M.D. in 1927 from the University of Leipzig, where he studied both medicine and the history of medicine. After interning at St. Jacob Hospital in Leipzig, he returned in 1928 to the university as an assistant at the Institute of the History of Medicine, working in close association with Henry E. Sigerist.
After Sigerist assumed directorship of the Institute of the History of Medicine at the Johns Hopkins University, he recruited Temkin to join him. Temkin came to the Institute in 1932 and rose through the academic ranks, becoming William H. Welch Professor of the history of medicine and director of the institute in 1958. Temkin also served as a professor in the Department of the History of Science.
He was editor of the Bulletin of the History of Medicine from 1948 to 1968, aided by his wife and assistant editor, C. Lilian Temkin. He stepped down as director of the institute and editor of the Bulletin in 1968 and was named Welch Professor Emeritus.
Temkin was known as one of the world's foremost experts on the interaction of medicine and culture throughout history. He published hundreds of articles and a dozen books on the history of medicine, including the history and philosophy of Greco-Arabic medicine. His book, The Falling Sickness, a study of views on epilepsy through the ages, has achieved wide renown. His last book was published the year of his death, when he was 99 years old. Temkin received the Welch Medal and the Sarton Prize and was elected to the American Philosophical Society, the National Academy of Sciences and the American Academy of Arts and Sciences.
Sound recordings featuring Owsei Temkin:
"*" indicates required fields