Richard Joseph Otenasek, Jr.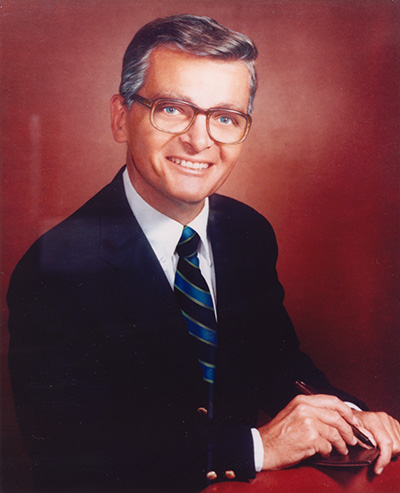 Make a Request
Richard Joseph Otenasek Jr.
1932-1996
Otenasek was born in 1932 in Baltimore, which remained his home throughout his life. He received an A.B. from Loyola College in Baltimore in 1954. He then attended the Johns Hopkins University School of Medicine, earning his M.D. in 1958. Otenasek completed both his internship and his residency at The Johns Hopkins Hospital, in surgery and neurological surgery, respectively. During his residency, he also worked as a clinical associate of Neurological Surgery at the National Institutes of Health in Bethseda, Maryland.
After completing his training, Otenasek joined the staff of the hospital and the School of Medicine as an instructor in neurological surgery. He was promoted to faculty in 1974 in the position of Assistant Professor of Neurological Surgery, part-time. In addition to his teaching positions, Dr. Otenasek operated a private practice. He was described by his collegues as an excellent clinician who was always consummately concerned with the welfare of his patients. Dr. Otenasek specialized in back problems, brain tumors and spinal cord injuries. He also worked at the St. Joseph Medical Center, where he was the chief of neurological surgery.
Dr. Francis Otenasek, an eminent Johns Hopkins neurosurgeon, was the uncle of Dr. Richard J. Otenasek, Jr. and was an important influence on his nephew. In early 1996, the department of neurological surgery at the Johns Hopkins School of Medicine established the Richard J. Otenasek Jr Award for excellence in teaching to honor his long association and his dedication to his patients.
"*" indicates required fields