Mary Adelaide Nutting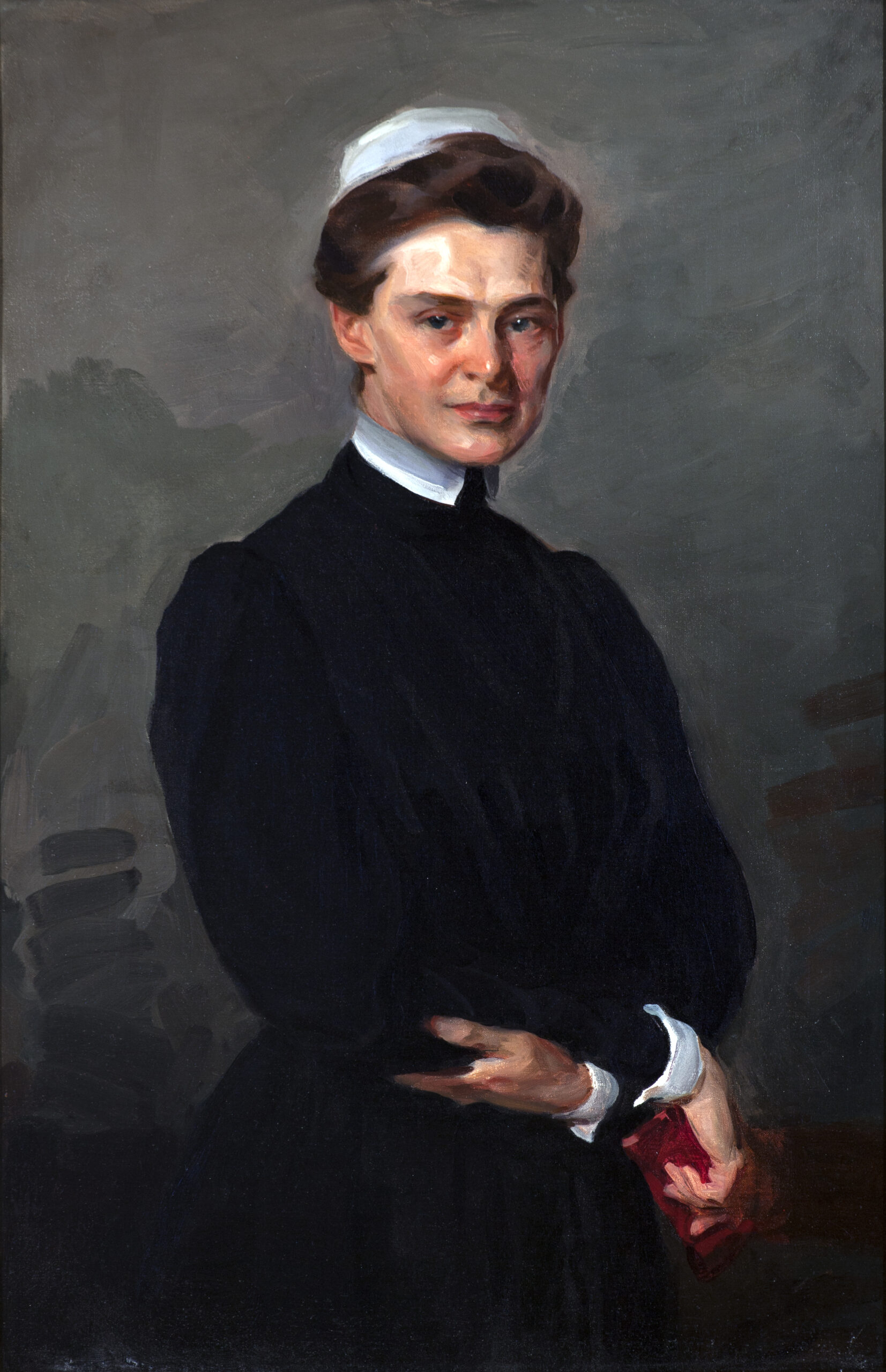 Make a Request
Mary Adelaide Nutting
1858-1948
Nutting, a superintendent for the Johns Hopkins Hospital School of Nursing, was born in Waterloo, Quebec. She was a graduate of the first class of the Johns Hopkins Hospital School of Nursing in 1891. After graduating, she remained at The Johns Hopkins Hospital as a head nurse for two years. In 1893, Nutting became assistant superintendent of the nursing school, and when Isabel Hampton resigned as superintendent in 1894, Nutting was named as her replacement.
As superintendent at Johns Hopkins, Nutting expanded the curriculum in the School of Nursing from two to three years, added a preclinical training period, limited the number of hours nursing students could work, and established a professional and historical library at the school. With Lavinia Dock, she wrote the multi-volume History of Nursing. She also wrote numerous articles, which were collected in A Sound Economic Basis for Nursing.
Nutting was a major force in the professionalization of nursing. She participated in the founding and leadership of the major nursing professional organizations, as well as the American Journal of Nursing. In the aftermath of the Spanish-American War, Nutting worked toward the establishment of the Army Nurse Corps. When Maryland passed legislation for the registration of nursing school graduates in 1904, Nutting was the first nurse registered in the state in recognition of her leadership in that effort.
In 1907, Nutting left Johns Hopkins to become professor of institutional administration at Columbia Teachers College and was the first woman to hold a professorship at Columbia University and the first university professor of nursing in the world. She established a graduate nursing education program and led Columbia's Nursing Education Department until her retirement in 1925.
Nutting remained an active member of the Johns Hopkins Nurses' Alumnae Association, and regularly contributed to its magazine. In 1915, she advocated for the endowment of the Johns Hopkins Hospital School of Nursing and later campaigned for university status. When the Johns Hopkins University School of Nursing opened in 1984, the Johns Hopkins Nurses' Alumni Association established the school's first endowed chair, the M. Adelaide Nutting Professorship, funded by their endowment fund.
"*" indicates required fields