Barbara Ruben Migeon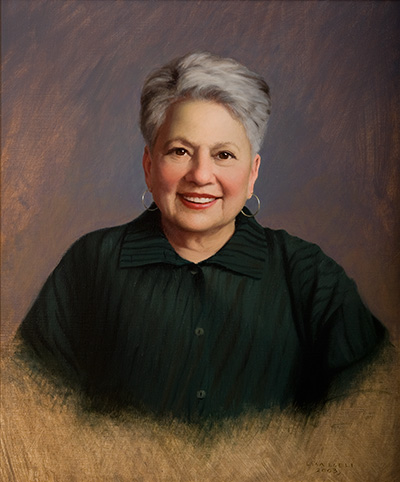 Make a Request
Barbara Ruben Migeon
1931-2023
Migeon, a geneticist and professor in the Department of Pediatrics and in the Institute of Genetic Medicine at Johns Hopkins, was born in Rochester, New York. She received her B.A. from Smith College in 1952, and her M.D. from the University of Buffalo School of Medicine in 1956. Migeon completed an internship and residency in pediatrics at The Johns Hopkins Hospital, followed by an endocrinology fellowship at Harvard Medical School in Boston. She then completed a fellowship in genetics at Johns Hopkins under Barton Childs.
Migeon joined the faculty at Johns Hopkins in 1962 as instructor in pediatrics and became professor in 1979. Her research focused on the mechanisms and consequences of X-chromosome inactivation in females and its relevance to human disease, and on genomic imprinting in human cells. One of her early papers from 1968 was a seminal report showing that females heterozygous for hypoxanthine-guanine phosphoribosyl transferase (HPRT) deficiency are mosaic for two populations of cells, one with normal and one with deficient HPRT activity. In 1980, Migeon made news headlines for work successfully cloning fragments of the human X chromosome.
The founding director of the doctoral program in Human Genetics and Molecular Biology, her research has concerned not only the molecular basis for the single active X, but also the genetic consequences (cellular mosaicism, cell selection). She also has studied the effect of mosaicism on the phenotype and health of women.
Migeon has had an active career, participating in numerous scientific committees related to human genetics and women in science. She has been on the editorial board of various scientific publications and served as the associate editor of Cancer Research and The Journal of Experimental Zoology. She has published extensively about her research and mentored scores of medical and graduate students and researchers. In 2014, she wrote the second edition of her definitive reference on X-chromosome inactivation, a book entitled, Females are Mosaic.
In 2016, Migeon was awarded the March of Dimes/Colonel Harland D. Sanders Lifetime Achievement Award in Genetics.
"*" indicates required fields