Alfred Edward Maumenee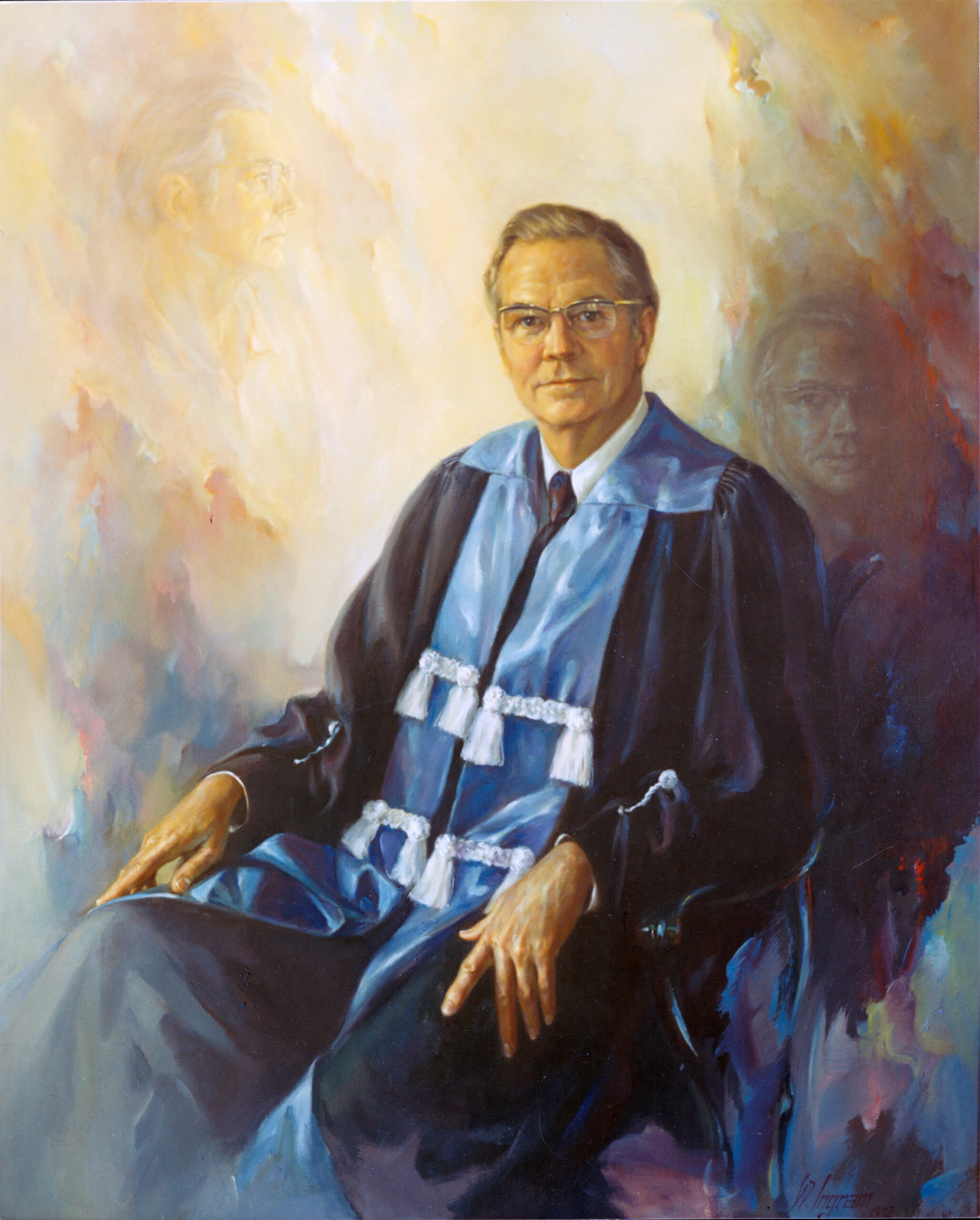 Make a Request
Alfred Edward Maumenee
1913-1998
Maumenee, a director of the Wilmer Eye Institute, was born in Mobile, Alabama. He received his B.A. from the University of Alabama in 1934 and completed his M.D. at the Cornell University School of Medicine in 1938.
Maumenee entered a residency in ophthalmology at the Wilmer Ophthalmological Institute in 1938. While serving as chief resident in ophthalmology during 1942 and 1943, he was also made instructor in ophthalmology at the Johns Hopkins University School of Medicine. Maumenee spent 1944 to 1946 in the U.S. Navy, and returned to Johns Hopkins in 1946, when he was appointed associate professor of ophthalmology in the school of medicine and associate ophthalmologist at The Johns Hopkins Hospital.
In 1948, Maumenee left Johns Hopkins to become professor of surgery in ophthalmology at Stanford University and chairman of the division of ophthalmology at Stanford University Hospital. He returned to Johns Hopkins after seven years.
In 1955, he was appointed professor of ophthalmology in the Johns Hopkins University School of Medicine and ophthalmologist-in-chief at the hospital. During the same years, he also served as director of the Wilmer Ophthalmological Institute. In 1968, Maumenee was a major force in the founding of the National Eye Institute, a part of the National Institutes of Health.
When Maumenee retired in 1979, he was honored as professor emeritus, ophthalmologist-in-chief emeritus, and director emeritus. He also served as a trustee and chairman of the medical board of The Johns Hopkins Hospital.
In his more than four decades of teaching and research, Maumenee was internationally recognized as an authority in such diverse areas as corneal transplantation, cataract surgery, ocular immunity, glaucoma, vascular physiology, and uveitis. He was the first to clarify and classify macular diseases and describe the immune response to corneal allografts. He also introduced the use of fluorescein dye injections, which became a widely used technique for examining the interior of the eye.
Maumenee was noted for studies of congenital glaucoma, the blood vessel supply to the optic nerve, and uveitis, an inflammation of the eye's middle layer. He classified disorders affecting the macula, in the center of the eye, and discovered an important immune response involved in rejection of tissue grafts, which helped make corneal transplants more successful.
Maumenee served as president of many ophthalmological societies and was awarded numerous prizes, including the Howe and Proctor Medals and the Distinguished Public Service Award from the Department of the Navy. The A. Edward Maumenee Building of the Wilmer Institute was named in his honor in 1982.
"*" indicates required fields