Dean DeWitt Lewis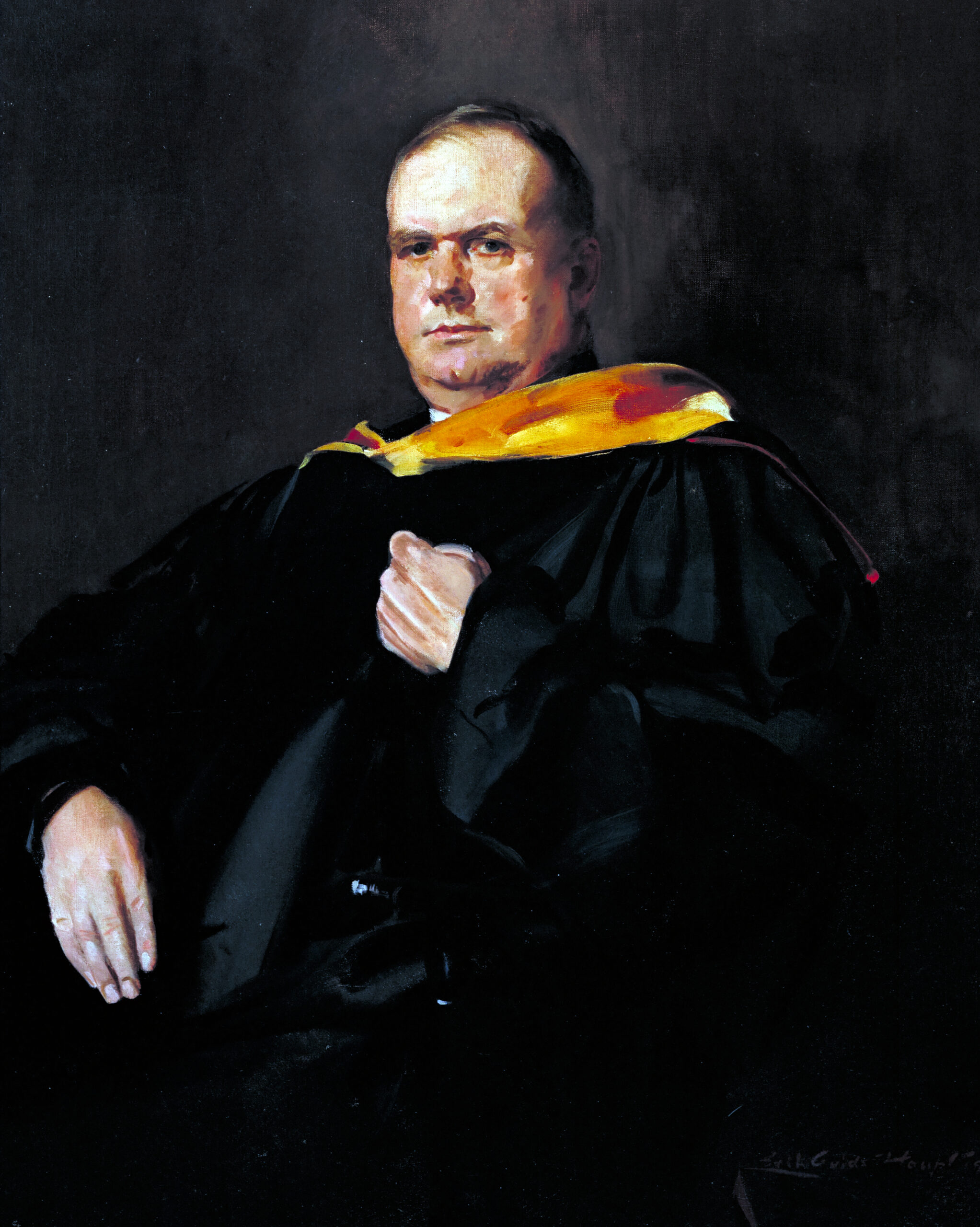 Make a Request
Dean DeWitt Lewis
1874-1941
Lewis, a chairman of the department of surgery at the Johns Hopkins University School of Medicine and surgeon-in-chief for The Johns Hopkins Hospital, was born in Kewanee, Illinois. He received his A.B. from Lake Forest University in 1895 and his M.D. from Rush Medical College in 1899. After completing an internship at Chicago's Cook County Hospital, Lewis became an assistant and then associate in anatomy at the University of Chicago.
After returning to Rush in 1902 as a junior instructor in surgery, Lewis spent six months in Leipzig studying with renowned anatomist Werner Spalteholz. In 1903, Lewis was promoted to instructor at Rush. Like many of his medical school colleagues, Lewis served in the U.S. Army Medical Corps during World War I. He was chief of the surgical service of Evacuation Hospital Number 5 and ultimately awarded the Distinguished Service Medal for his work with the American Expeditionary Forces in France. In 1919, after his wartime service, Rush appointed Lewis professor and director of the department of surgery.
A highly skilled operator, researcher, and stimulating lecturer, Lewis gained preeminence in the field of surgery. He was in demand for presentations at professional meetings and offered leadership positions at various universities. In 1925, Lewis finally left Rush to serve as director of surgery at the University of Illinois. After only six months at the University of Illinois, The Johns Hopkins University recruited Lewis to succeed William S. Halsted as professor of surgery and surgeon-in-chief of The Johns Hopkins Hospital, a post he held until his retirement in 1939.
During his career, Lewis focused on several principle areas of research including the pituitary gland, nerve anastomosis, and acromegaly. His method of joining severed nerves by means of a "cable" transplant was regarded as being particularly innovative. He made significant contributions to the surgical literature, publishing widely and editing surgical journals and books. In 1904, he and Lewellys Barker participated in an early collaboration publishing A Laboratory Manual of Human Anatomy. Lewis co-founded the Archives of Surgery as a forum for young surgeons and was the journal's first editor from 1920 to 1940. From 1926 to 1941 he edited the International Surgical Digest. After coming to Johns Hopkins, he edited the major eleven-volume set of Practice of Surgery.
Lewis was active in various surgical and medical associations. From 1933 through 1934, he served as president of the American Medical Association. Although he had no previous affiliation with Johns Hopkins before his appointment in surgery, Lewis played an important role in fostering the beginnings of an alumni association for school of medicine graduates and hospital house staff. Lewis organized the Johns Hopkins Surgical Society, which in 1940 merged with the Johns Hopkins Medical Association and has become one of the largest and most loyal alumni organizations of its kind, the Johns Hopkins Medical and Surgical Association.
"*" indicates required fields