W. P. Andrew Lee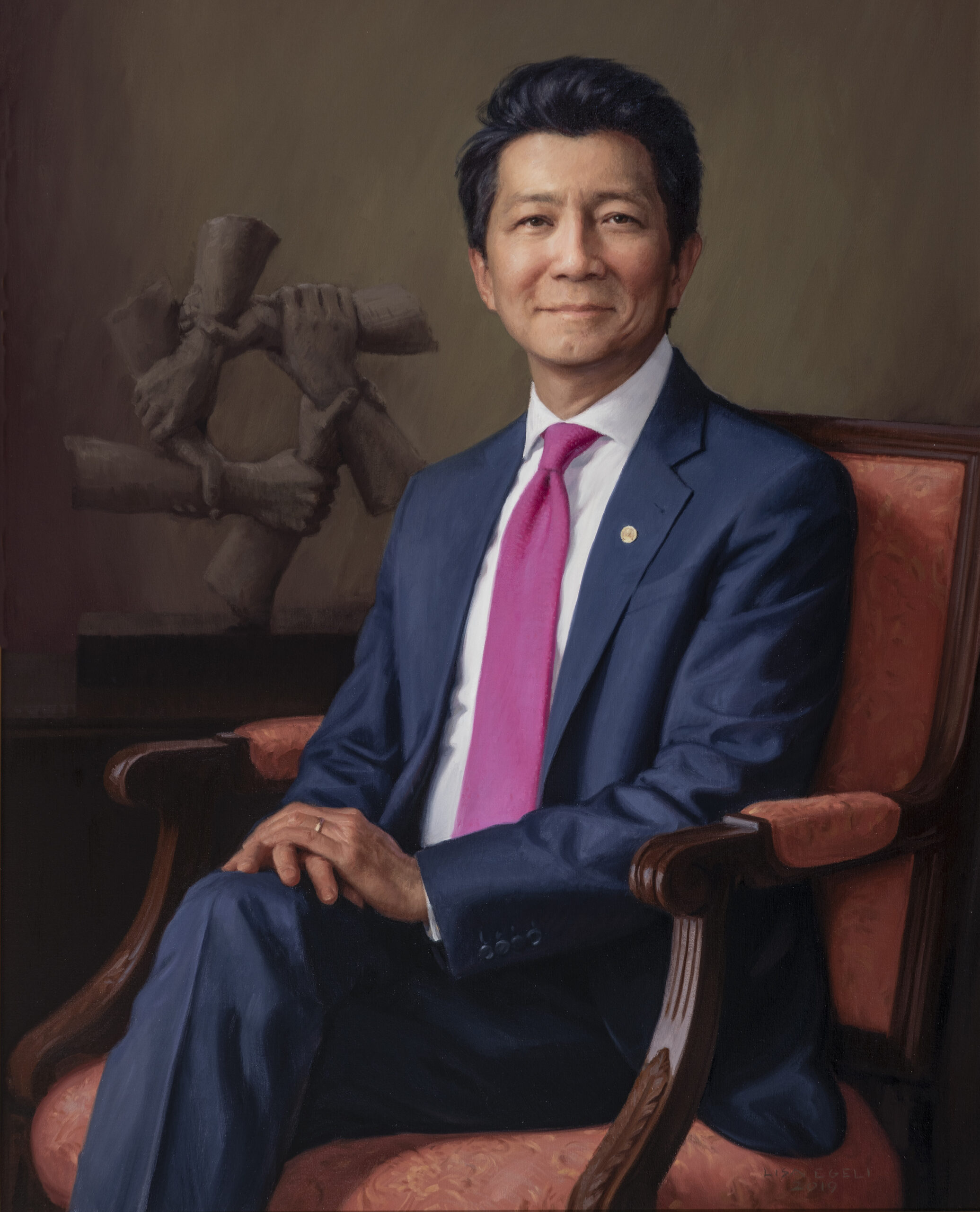 Make a Request
W. P. Andrew Lee
1957-
Lee, a director of the department of plastic and reconstructive surgery, was born in Kaohsiung, Taiwan. At the age of fifteen, his parents sent him to the United States to join his older siblings who had previously immigrated to study at American universities. After attending three high schools in Illinois and New Jersey, he entered Harvard College in 1975 and earned an A.B. in physics with honors in 1979.
Having decided to follow a career in medicine, Lee attended the Johns Hopkins University School of Medicine and received his M.D. in 1983. Opting to specialize in surgery following graduation, he served as a resident in the Halsted general surgery program from 1983 to 1989. He continued post-graduate training in plastic surgery from 1989 to 1991 at Massachusetts General Hospital and at the Indiana Hand Center from 1992 to 1993 as a fellow in orthopedic hand surgery.
In 1993, Lee assumed a faculty appointment at Harvard Medical School and held two additional positions at Massachusetts General Hospital – chief of the hand surgery service in the department of surgery, and director of the plastic surgery research laboratory. In 2002, the University of Pittsburgh School of Medicine recruited Lee to serve as chief of the division of plastic surgery in the department of surgery. While at the University of Pittsburgh, Lee and his surgical team performed the nation's first double-hand transplant in 2009 and first above-elbow transplant in 2010. These pioneering procedures also realized the bench-to-bedside translation of the Pittsburgh protocol that allowed maintenance of the transplanted limbs with a minimum amount of anti-rejection drugs.
Lee returned to Johns Hopkins in 2010 as chair of the newly-formed department of plastic and reconstructive surgery. In 2011, he became the inaugural Milton T. Edgerton, M.D. Director and Professor of Plastic and Reconstructive Surgery. While at Johns Hopkins, he continued research on tolerance strategy for composite tissue allografts to ameliorate the need for long-term systemic immunosuppression, and built a multidisciplinary program for transplantation of arms and hands. Lee helped to lead a surgical team in 2018 in the world's first transplantation of penis, scrotum, and portion of abdominal wall.
As a pioneer in the field of vascularized composite tissue allotransplantation (CTA), Lee has succeeded in obtaining over ten million dollars in federal funding as the principal investigator to support his research. While his investigative work flourished, he published extensively in journals and contributed over forty chapters to textbooks. Lee co-founded the journal Vascularized Composite Allotransplantation. He co-edited a major book on the immunology, biotechnology, and bioengineering of CTA, titled Transplantation of Composite Tissue Allografts.
Over the course of his career, he has gained national and international prominence for his research and surgical innovations. He served as president of the American Society for Surgery of the Hand, chair of the American Board of Plastic Surgery, president of the American Society for Reconstructive Transplantation, and president of the American Association for Hand Surgery. He has received numerous awards and honors including the inaugural Mentorship Award from the Plastic Surgery Research Council, the Research Achievement Award for Basic Research from the American Association of Plastic Surgeons, the Andrew J. Wieland Medal for Outstanding Research from the American Society for Surgery of the Hand, and the Distinguished Alumnus Award of The Johns Hopkins University.
Lee departed Johns Hopkins in 2019 for the University of Texas Southwestern Medical Center to serve as executive vice president, provost, and dean of the medical school.
"*" indicates required fields