Elsie Mildred Lawler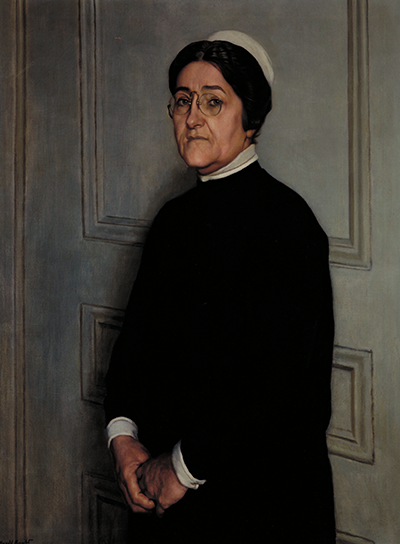 Make a Request
Elsie Mildred Lawler
1874-1962
Lawler, a superintendent of The Johns Hopkins Hospital School of Nursing, was born in Whitby, Ontario. She attended the Collegiate Institute in Toronto, the University of Toronto, and Ontario Ladies' College for Music and Drawing before entering The Johns Hopkins Hospital School of Nursing in 1896. She received her nursing degree in 1899 and served on the nursing staff of the hospital until 1905.
Lawler left in 1906 to become assistant superintendent of nurses at the Toronto General Hospital, leaving after eighteen months to become superintendent of the Hospital and Training School at the Memorial Hospital in Niagara Falls, New York. In 1909, she became the superintendent of nursing of the Tuberculosis League Hospital in Pittsburgh. In 1910, she became superintendent of nurses and of the school of nursing at The Johns Hopkins Hospital, a position she held for more than thirty years. In 1935, The Johns Hopkins University conferred upon her the honorary degree of Master of Arts, the first such degree ever given to a woman by the university.
Lawler's tenure at Johns Hopkins was characterized by steady advances in the standards of nursing education. She adapted the nursing curriculum to accommodate the hospital's expansion, which more than tripled in size, adding new clinics and institutes for specialized branches of medicine.
Lawler was active in professional associations, serving as president of the Maryland State Nurses Association and of the Maryland State League of Nursing Education.

"*" indicates required fields