William Wallace Lanahan, Sr.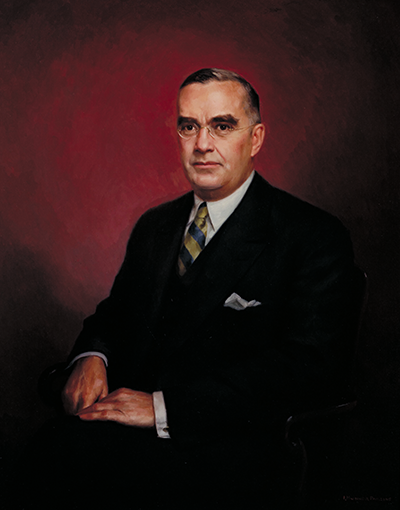 Make a Request
William Wallace Lanahan Sr.
1884-1948
Lanahan, a president of The Johns Hopkins Hospital's board of trustees, was born in Baltimore. He graduated from Harvard University in 1907, and joined his father's mercantile business, William Lanahan & Sons. Following the death of his father, Lanahan entered the banking profession and formed Whelan, Duer & Lanahan. This firm eventually became W. W. Lanahan & Co., and Lanahan served as its president for many years.
Among his many directorships of civic and financial institutions in Baltimore, Lanahan was president of the Baltimore War and Community Fund in 1943 and1944. He became a trustee of The Johns Hopkins Hospital in 1936 after having participated in a fundraising campaign for the hospital in 1935. Lanahan became president of the board of trustees in 1947 and served in this position until his death in 1948. His son, W. Wallace Lanahan, Jr., also headed the board of trustees of the hospital years later.
"*" indicates required fields