Francis Thompson King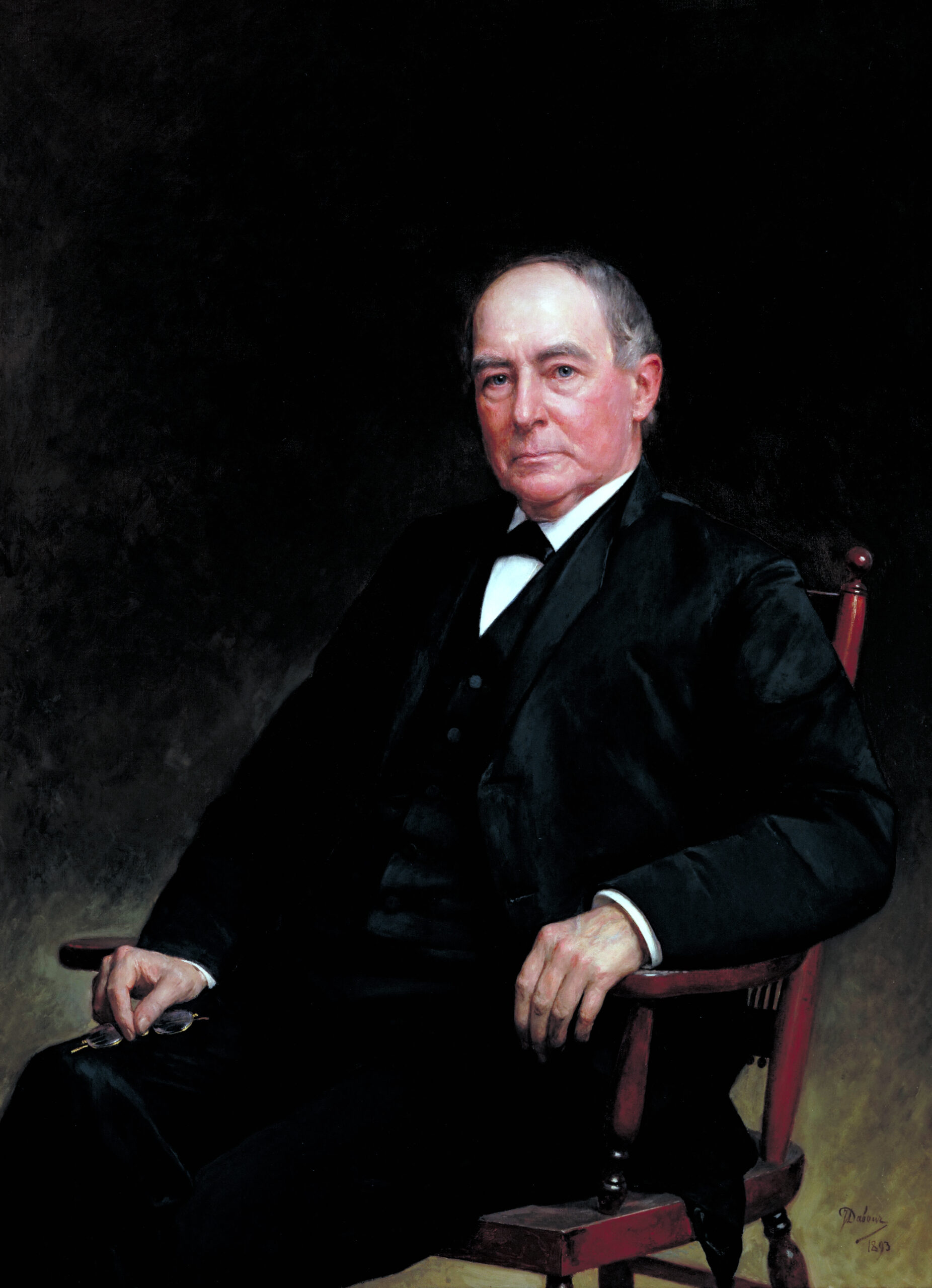 Make a Request
Francis Thompson King
1819-1891
King, a member of the first board of trustees for The Johns Hopkins University and The Johns Hopkins Hospital, was born in Baltimore. King studied for two years at St. Mary's College in Baltimore. When the Society of Friends opened Haverford College in 1833, he was one of twenty-one boys in its first class; he graduated in 1835.
A member of a Quaker family prominent in business and philanthropy in Baltimore, King first worked for Janney, Hopkins and Hull, the firm owned by Johns Hopkins, then joined a hardware importing house called Plummer & King. He left after three years, and he eventually formed a prosperous partnership with his cousin James Carey.
King was committed to the Quakers' principle of charitable and educational work and served as clerk of the Baltimore Yearly Meeting for many years. In 1867, King was selected by Johns Hopkins as one of the first trustees for the university and hospital that Mr. Hopkins had incorporated. When Johns Hopkins died in 1873, King served as an executor of his estate.
In the spring of 1881, King traveled to Europe in search of learned men to serve as the university's first faculty. He also toured the English women's colleges since he was simultaneously serving as chairman of the trustees who were planning Bryn Mawr College. While in England, King consulted with Florence Nightingale regarding the education of nurses.
King was the representative of the board of trustees who oversaw the design and construction The Johns Hopkins Hospital, which opened in 1889.
"*" indicates required fields