Sidney Kimmel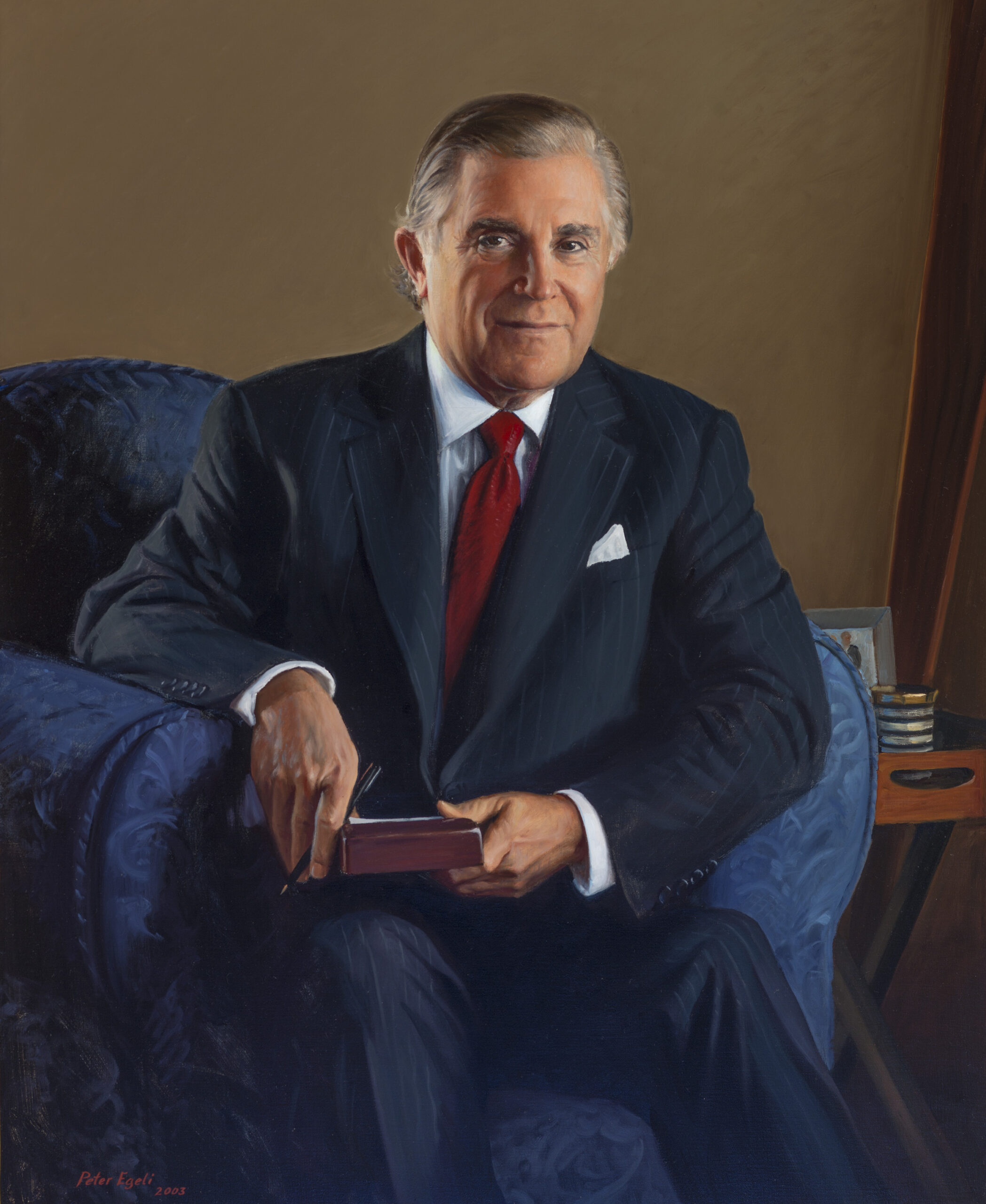 Make a Request
Sidney Kimmel
1928-
Kimmel, a benefactor to Johns Hopkins, was born in Philadelphia. After two tours of duty in the Army and a brief stint at Temple University, Kimmel took his first jobs in the garment business as an inventory clerk, then a traveling salesman for a women's wear manufacturer. In 1959, he joined Villager as a knitwear designer, rising to the position of president and CEO within a decade.
Kimmel then founded his own clothing line, Jones New York, targeting young, fashion-conscious career women. He served as chairman and CEO of Jones Apparel Group. The company grew into one of the leading designers and marketers of branded apparel, footwear, and accessories in the New York fashion industry. It came to include many recognizable brands, such as Nine West, Anne Klein, Stuart Weitzman, Joan & David, Gloria Vanderbilt, Barneys New York, and Kurt Geiger. Kimmel stepped down as Jones' CEO in 2002, remaining as its chairman until 2014 when Sycamore Partners bought it for nearly $2.2 billion.
In the 1980s, Kimmel served as producer of several movies including Blame It on Rio and Nine 1/2 Weeks. He has operated a Los Angeles-based production company, Sidney Kimmel Entertainment, and backed over forty feature films, including United 93, The Kite Runner, Moneyball, The Lincoln Lawyer, and The Age of Adaline.
Kimmel has credited the example of his father as the inspiration for his philanthropy. During the Great Depression his father, while on a limited income as a cab driver, was unfailingly kind and generous to colleagues and friends who were in need. In 1993, he founded the Sidney Kimmel Foundation, which has provided support to institutions dedicated to health care, education, arts, and culture. In 2001, the Sidney Kimmel Foundation for Cancer Research donated $150 million to Johns Hopkins University. This donation, the largest single gift received by the university at the time, was directed toward the cancer center for expansion of research and patient care. In recognition of Kimmel's generous gift, the cancer center at The Johns Hopkins Hospital was renamed the Sidney Kimmel Comprehensive Cancer Center.
In 2016, Kimmel and Michael Bloomberg each donated $50 million to Johns Hopkins toward the establishment of the Bloomberg-Kimmel Institute for Cancer Immunotherapy. A small group of other donors contributed an additional $25 million toward its development. In March, 2016, the institute was dedicated with Vice President Joe Biden as the keynote speaker. Funds for the institute have been directed primarily toward support of research. These funds are being used to recruit additional scientists; provide additional infrastructure for engineering cellular products related to immunotherapy research; enhance partnerships with the private sector, including biotech and pharma; and invest in critical technology development, such as new ways to profile the immune response to colon, pancreatic, urologic, lung, breast, and ovarian cancers.
Kimmel's philanthropic gifts to Johns Hopkins have had a major impact on research and treatment of cancer worldwide. Many thousands of patients have benefited either directly or indirectly from his generosity.
"*" indicates required fields