Haig H. Kazazian, Jr.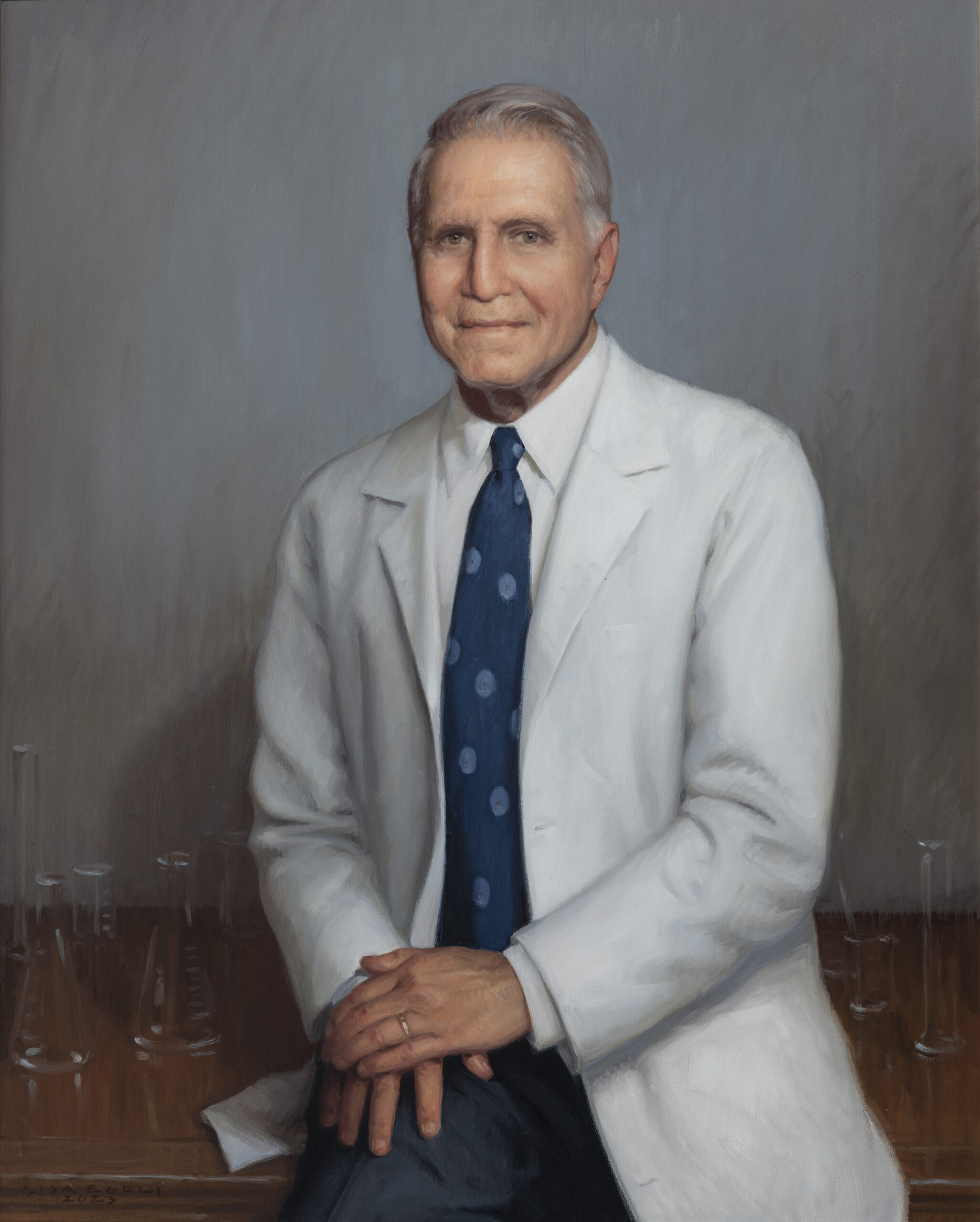 Make a Request
Haig H. Kazazian, Jr.
1937-2022
Kazazian, a scientist in the field of genetic medicine, was born in Toledo, Ohio. He received his A.B. from Dartmouth College in 1959 before attending the Dartmouth Medical School. Kazazian transferred to the Johns Hopkins University School of Medicine in 1960, and received his M.D. in 1962. Kazazian completed an internship in 1963 and an assistant residency in pediatrics in 1964 from the University of Minnesota Hospitals. In 1964, he returned to Johns Hopkins for a postdoctoral fellowship in genetics in the department of pediatrics. In 1966, Kazazian was named a staff associate at the United States Public Health Service, National Institute of Arthritis and Metabolic Diseases, Laboratory of Molecular Biology. In 1968, he again returned to Johns Hopkins where he completed a one-year senior residency in pediatrics on the Harriet Lane service before being named a Royal Society of Medicine Foundation Fellow at the MRC Laboratory of Molecular Biology in Cambridge, England in 1970.
In 1969, Kazazian was appointed assistant professor of pediatrics at the Johns Hopkins University School of Medicine. In 1973, he was named director of the John F. Kennedy Institute Tay-Sachs Screening Program. In 1974, he was promoted to associate professor of pediatrics and appointed a member of the medical staff of the John F. Kennedy Institute. In 1977, Kazazian was named director of the genetics unit in the department of pediatrics and promoted to full professor. In 1978, he was appointed director of the Prenatal Diagnostic Center at The Johns Hopkins Hospital and in 1979 was appointed professor of biology at the Johns Hopkins University School of Arts and Sciences. Kazazian was named professor of obstetrics in 1985, professor of medicine in 1989, and was appointed director of the Center for Medical Genetics at Johns Hopkins. In 1991, he was appointed Sutland Professor of Pediatric Genetics. In 1994, Kazazian left Johns Hopkins to become the Seymour Gray Professor of Molecular Medicine in Genetics and chairman of the department of genetics at the University of Pennsylvania. He held this position until his retirement in 2010, when he returned to Johns Hopkins as professor of pediatrics in the McKusick-Nathans Institute of Genetic Medicine.
Kazazian was a leader in the application of molecular methods to human genetics. His early work included characterizing mutations that cause beta-thalassemia, a common disorder of inadequate production of hemoglobin. He established the first DNA diagnostic laboratory in the United States at Johns Hopkins and was instrumental in discovering the first example of disease-causing mutations resulting from "jumping genes," or transposons, while studying hemophilia. In 1999, Kazazian and University of Pennsylvania colleague Arupa Ganguly were among the first plaintiffs in the case that resulted in the 2013 Supreme Court ruling that companies cannot patent parts of naturally occurring human genes.
During his career, Kazazian published over 400 peer-reviewed journal articles and a book, Mobile DNA: Finding Treasure in Junk. Scores of scientists trained in Kazazian's laboratory, including more than twenty-five postdoctoral students. Among his numerous awards, Kazazian received the William Allan Award from the American Society of Human Genetics and the Murray Thelin Award for Research in Hemophilia. He was a member of the National Academy of Sciences, the National Academy of Medicine, and the American Academy of Arts and Sciences.
"*" indicates required fields