Peter Kaplan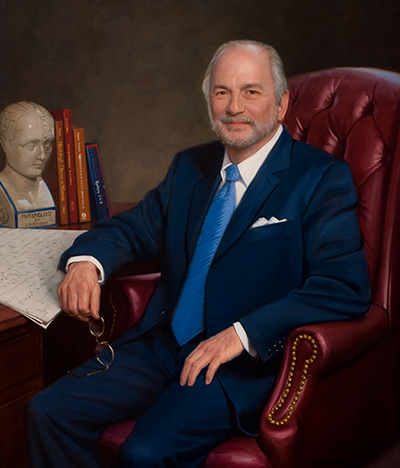 Make a Request
Peter Kaplan
1951-
Kaplan, a professor of neurology at Johns Hopkins, was born in New Rochelle, New York and raised in Geneva, Switzerland. He received his undergraduate degree at the École Internationale de Genève in Switzerland in 1969 and his medical degree from St. Bartholomew's Medical College in London in 1977. Kaplan then completed several years of medical training in Europe: in general and vascular surgery at North Middlesex Hospital in London; in the departments of medical oncology and diabetes/general medicine at St. Bartholomew's Hospital in London; a research fellowship in endocrinology and metabolism at the Hôpital St. Louis in Paris; and in endocrinology/gastrointestinal disease/chest medicine at The Hammersmith Hospital in London. He also served as a senior house officer in neurology at Whittington Hospital in London.
Kaplan then completed a residency in renal/endocrine/infectious diseases at Hôpital Cantonal in Geneva before returning to the U.S. for a neurology residency and clinical electrophysiology/epilepsy fellowship at Duke University.
In 1987, Kaplan joined the faculty at Johns Hopkins as assistant professor of neurology. He was named chairman of neurology at Johns Hopkins Bayview Medical Center in 1990, a position he held until 2005. Kaplan also has served on the management committee of Johns Hopkins Bayview Physicians.
In 2010, he served as president of the American Clinical Neurophysiology Society. He also has been part of the editorial boards for the journals Epilepsia, The Journal of Clinical Neurophysiology, and The Journal of Seizure Disorders and Epilepsy.
Kaplan is professor of neurology and serves as the director of epilepsy and EEG at Johns Hopkins Bayview Medical Center. He focuses on epilepsy, clinical neurophysiology and nonconvulsive status epilepticus. He has written extensively about these subjects as well as about eclampsia and neurologic disease in women.
"*" indicates required fields