Leo Kanner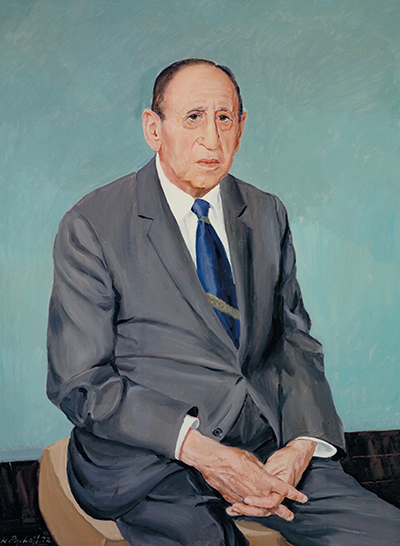 Make a Request
Leo Kanner
1894-1981
Kanner, who established the nation's first child psychiatric clinic at Johns Hopkins and who first defined autism, was born Chaskel Leib Kanner in Klekotow, Austria. He graduated from the Sophien Gymnasium, Berlin, in 1913. After military service, he attended the Staatsexamen and graduated in 1919. Kanner received his M.D. from the University of Berlin in 1921. He then served as a volunteer assistant at Charité Hospital, University of Berlin, from 1920 to 1924 before immigrating to the United States.
As senior physician at the Yankton State Hospital in South Dakota, he published numerous journal articles. His writings attracted the attention of Adolf Meyer, who in 1928 invited Kanner to the Johns Hopkins University School of Medicine as a Commonwealth Fund Fellow in psychiatry. Kanner then established the first child psychiatric clinic in the United States in 1930 at The Johns Hopkins Hospital's Harriet Lane Home for Invalid Children and published the specialty's first textbook, Child Psychiatry, in 1935. He was appointed associate professor of psychiatry in 1933 and gradually moved through the ranks.
In 1943, Kanner published a study of eleven children identified with early infantile autism which became known as Kanner Syndrome. He published more than 260 articles and chapters on the topics autism, psychology, psychiatry, education, history, and folklore. Kanner also published many books, among them, In Defense of Mothers in 1941. In 1959, Kanner was named professor emeritus at Johns Hopkins.
Sound recordings featuring Leo Kanner:
"*" indicates required fields