Henry Elliot Johnston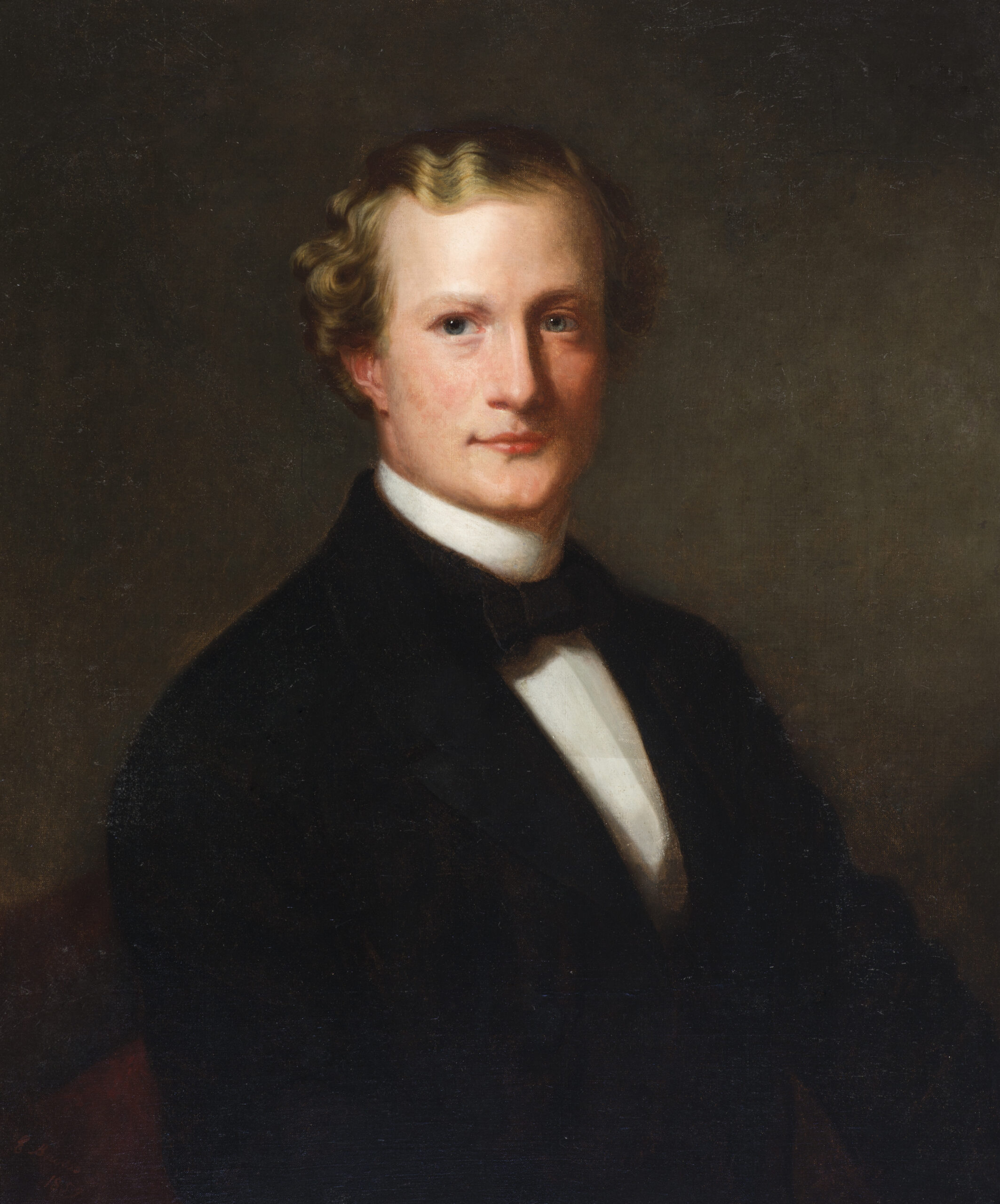 Make a Request
Henry Elliot Johnston
1831-1884
Johnston, a banker and benefactor to Johns Hopkins, was born in Baltimore. After studying at Princeton, he and his brother Josiah carried on a prosperous banking business that their father had handed down to them. He also was a director of the Northern Pacific Railroad.
In 1866, Johnston married Harriet Lane, a socialite and niece to former U.S. President James Buchanan. They had two sons, both of whom were affected by a sudden, unknown illness that left both boys physically impaired with hearts weakened by rheumatic fever. The Johnstons widely sought medical advice and treatment, to no avail. One son died at home in 1881, and the other died the following year; they were fifteen and twelve years old.
The Johnstons wanted to aid less wealthy families with ailing children. They chose to fund a pediatric medical facility as a comforting place to provide treatment for children requiring lengthy care.
When Henry Johnston died of pneumonia in 1884, he left his estate to his wife. Upon Harriet's death nearly twenty years later, her estate provided a sum of over $400,000 to establish the Harriet Lane Home for Invalid Children as a memorial to the Johnstons' two sons. In 1906, her trustees elected to build the home at The Johns Hopkins Hospital, with the hospital providing the land and supplying the medical and nursing staffs. In October, 1912, the Harriet Lane Home officially opened. It was the first children's clinic in the United States associated with a medical school.
Eventually treating over 60,000 children a year, the Harriet Lane Home became a pioneer treatment, teaching, and research clinic. In 1972, the Harriet Lane Home closed, giving way to the Edwards A. Park Building. The Harriet Lane Home building was demolished in 1974. In 2006, the Harriet Lane Clinic was relocated to the David M. Rubenstein Child Health Building. The Harriet Lane Outpatient Clinics continue to serve thousands of children.
"*" indicates required fields