Lucy Wortham James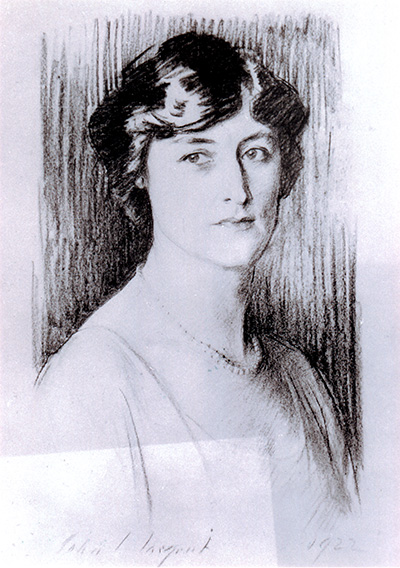 Make a Request
Lucy Wortham James
1880-1938
James, an early benefactor of Johns Hopkins, was born in St. James, Missouri. After the death of her mother when James was fourteen, she moved to New York City to live with her great uncle Robert Graham Dun, who supported her education at The Spence School and her many cultural interests. Dun was a broker in financial services who founded R. G. Dun and Company; it later merged to form Dun & Bradstreet. Dun died in 1900, leaving much of his fortune to James.
Hoping to become a concert pianist, James went to Vienna to study under Theodor Leschetizky but contracted tuberculosis. When she recuperated, Leschetizky told her that her health would not permit a professional career; she never played again. She later visited Japan, where she met American diplomat Huntington Wilson; they married in 1904. During the Russo-Japanese War, James worked for the Japanese Red Cross. In 1909, when her husband was appointed Assistant Secretary of State, the couple moved to Washington D.C. In 1915, James and Wilson divorced, and she turned her attention to other cultural and intellectual pursuits. She dedicated her time and wealth to a variety of philanthropic causes.
In 1919, James donated $400,000 to The Johns Hopkins Hospital for the establishment of a Woman's Clinic. The clinic, which opened in 1923, housed research laboratories as well as clinical facilities.
"*" indicates required fields