Mary Frick Garrett Jacobs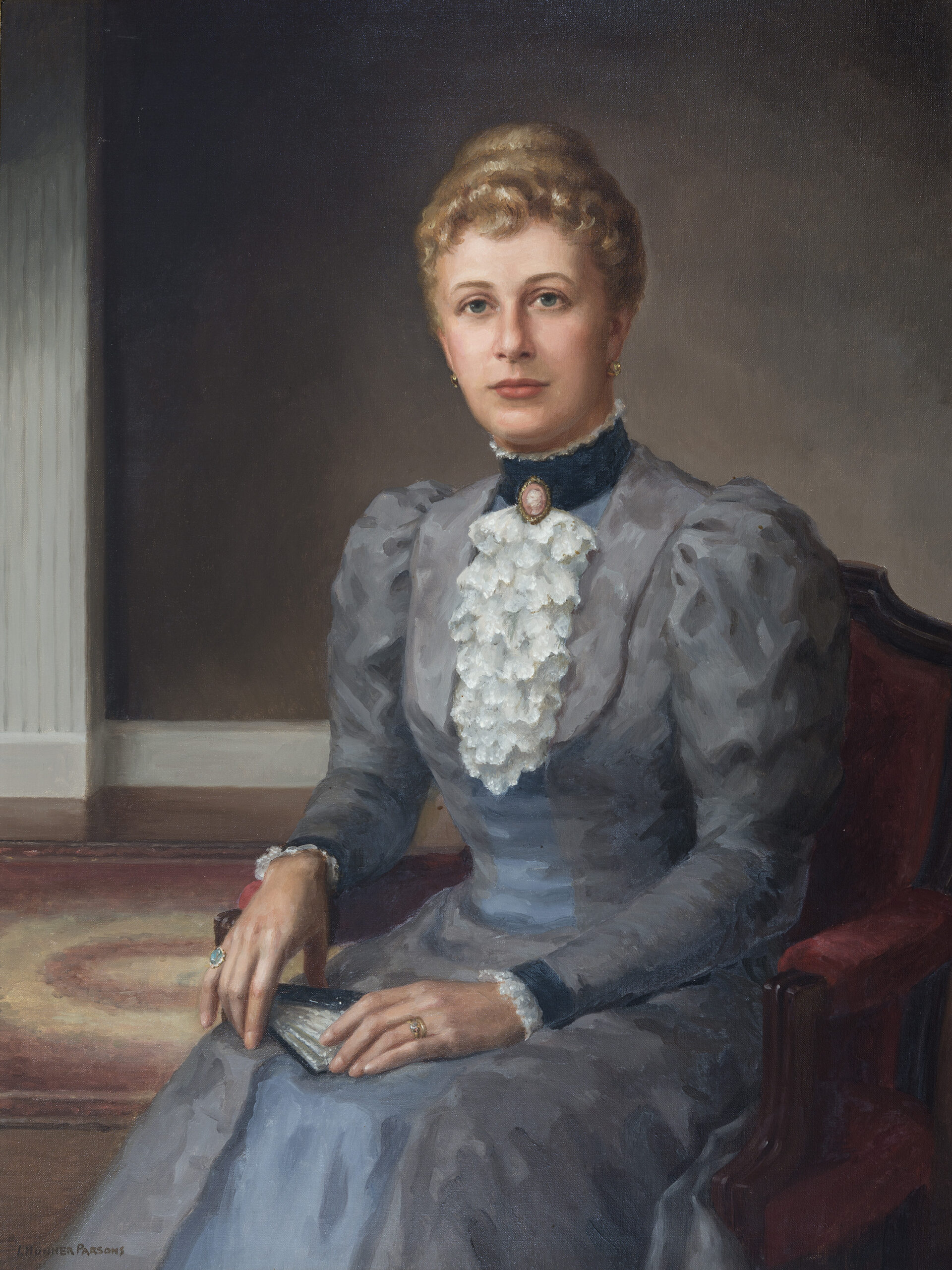 Make a Request
Mary Frick Garrett Jacobs
1851-1936
Jacobs, a leading Baltimore socialite, art collector, and benefactor to Johns Hopkins, was born in Baltimore. The daughter of a prominent attorney, she was privately educated by governesses and tutors.
In 1872, she married Robert Garrett II, the oldest son of railroad magnate John Work Garrett. After his father's death in 1884, Robert was elected president of the Baltimore and Ohio Railroad but resigned shortly thereafter in 1887 due to failing health. Robert never fully recovered and died in 1896. Mary Frick Garrett remarried in 1902. Her second husband was Henry Barton Jacobs, Robert's longtime personal physician. Together they lived an active social life and devoted themselves to many civic, cultural, and charitable causes.
A connoisseur of fine art and architecture, Mary Frick Garrett Jacobs built a major collection of European painting and sculpture which she housed in a sumptuous mansion on Mount Vernon Place in Baltimore. There she entertained lavishly, becoming the leading arbiter of Baltimore society. Not surprisingly, she clashed frequently with her more socially progressive sister-in-law Mary Elizabeth Garrett and publicly opposed her notable causes. Mary Frick Garrett refused to support the campaign led by Mary Elizabeth Garrett for the establishment of a coeducational medical school at Johns Hopkins. Nor did she endorse and participate in the major events that Mary Elizabeth Garrett held to advance women's suffrage. Despite her strong opposition to coeducation and women's suffrage, she supported many worthy charitable causes during her lifetime.
In honor of her first husband, she established the Robert Garrett Hospital for Children on North Carey Street as well as a training school for nurses attached to the hospital. In addition, she provided funding for the children to recuperate in Mount Airy, Maryland, during the summer months and for the cost of the railway fares for mothers to visit their children whenever they wished.
Although the hospital was turned over to the city in 1923, Jacobs continued to maintain the facility with her own funds and set up six free clinics under the direction of Dr. William S. Baer. In 1928, she built and equipped the Hospital for Tuberculosis Children on the grounds of the Eudowood Sanitarium. She also supported the American District Telegraph Boys of Baltimore and served as the treasurer of the Aviator Club, which raised money for a sanitarium for tuberculosis in the Blue Ridge Mountains of Maryland.
Upon her death Mary Frick Garrett Jacobs left bequests to establish the Robert Garrett Fund for the Surgical Treatment of Children, which was provided to Johns Hopkins for development of the Children's Medical and Surgical Center.
"*" indicates required fields