Guy Leroy Hunner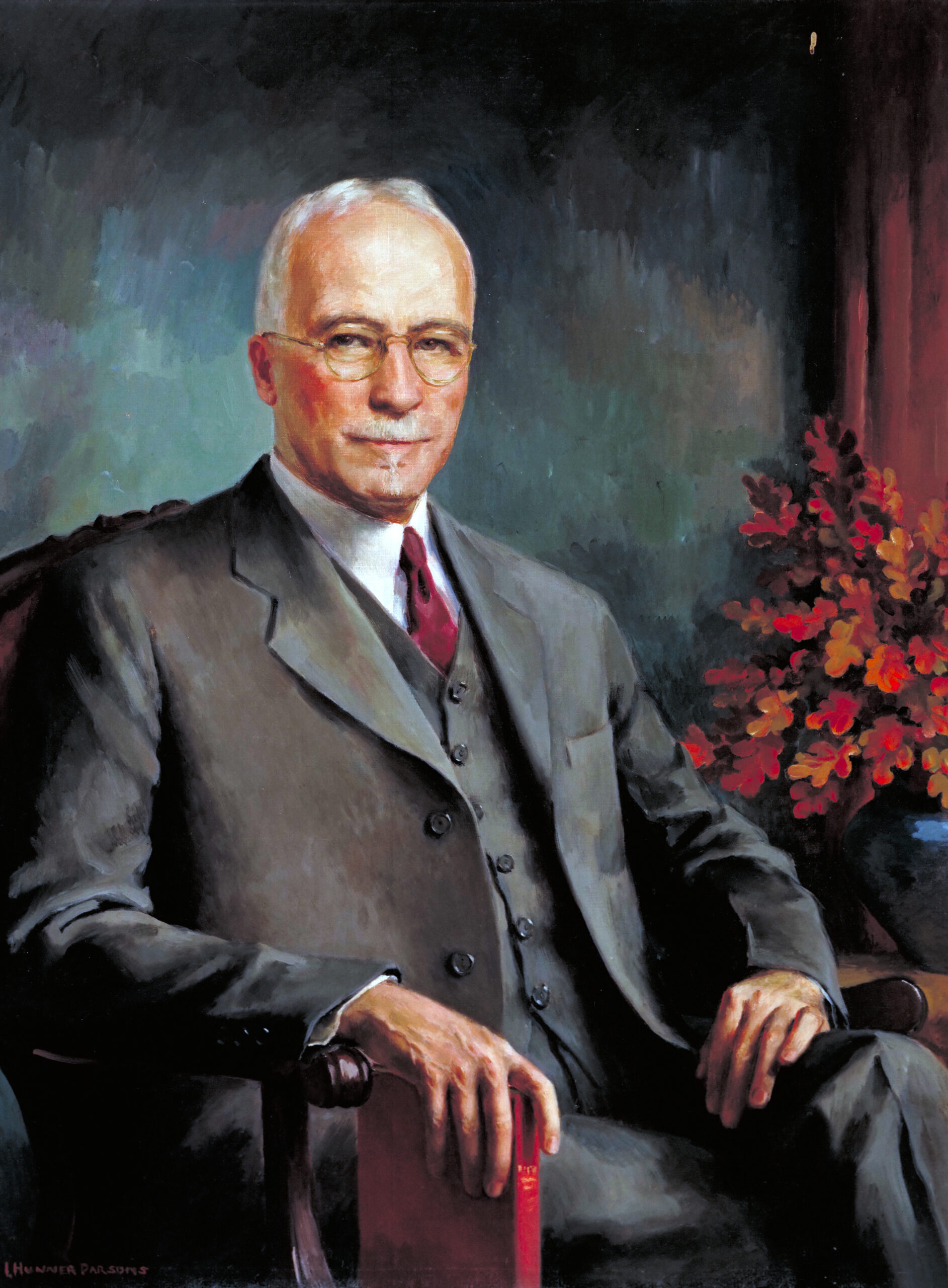 Make a Request
Guy Leroy Hunner
1868-1957
Hunner, a gynecologic surgeon and pathologist at Johns Hopkins, was born in Alma, Wisconsin. He graduated from the University of Wisconsin in 1893. While camping in Yellowstone Park, Hunner met the great Berlin pathologist Rudolf Virchow, who urged him to move east to study under Johns Hopkins anatomist Franklin Paine Mall. Hunner took his advice and received his M.D. in 1897 as a member of the first graduating class of the Johns Hopkins University School of Medicine.
Shortly after, he became the first resident under Howard A. Kelly to have graduated from the new medical school. Kelly soon promoted Hunner to chief resident in the Department of Gynecology and later put him in charge of the department's urological division. Hunner held this position, as well as that of adjunct professor in gynecology, until his retirement at age seventy.
Hunner made significant contributions to gynecological surgery and the study of gynecological pathology. He chose to concentrate on the diagnosis and treatment of urological diseases in women, clarifying the importance of focal infections to later pathological processes in the genitourinary tract and also emphasizing the need for proper drainage in the management of kidney and lower urinary tract infections in general. Hunner mastered the art of ureteral cystoscopy and was also the first to describe the radial method of cauterization for chronic inflammation of the cervix. Another first for Hunner was his description of interstitial cystitis as a distinct disease entity; later, the evanescent superficial ulceration characteristic of this disease would be called the Hunner ulcer.
For his fundamental contributions to gynecological surgery and pathology, Hunner earned an honorary doctor of science from Dickinson College in 1913 and received the Southern Medical Association's Gold Research Medal in 1950.
"*" indicates required fields