Robert Morris Heyssel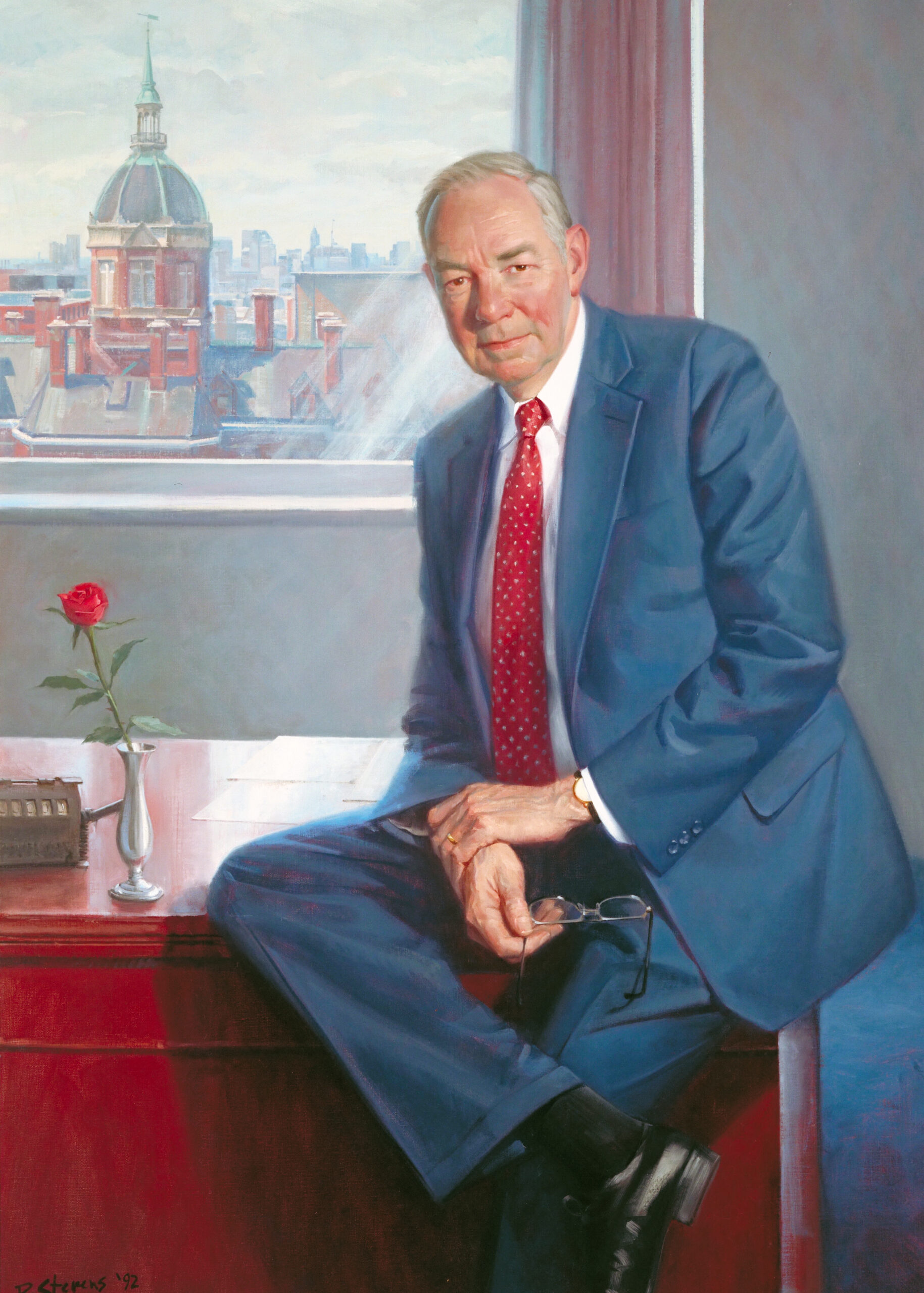 Make a Request
Robert Morriss Heyssel
1928-2001
Heyssel, an executive for the medical divisions of Johns Hopkins, was born in Jamestown, Missouri. He received his B.S. from the University of Missouri in 1951 and his M.D. from St. Louis University in 1953. In 1956, he joined the U.S. Public Health Service as a senior assistant surgeon and for two years was stationed at the Atomic Bomb Casualty Commission in Hiroshima and Nagasaki, Japan. After returning to the United States, he did a fellowship in hematology at Washington University in St. Louis, then spent ten years at the Vanderbilt University School of Medicine.
Heyssel began his tenure at Johns Hopkins in 1968 as an associate dean of the school of medicine and as an administrator of The Johns Hopkins Hospital. He was named president and trustee of the hospital in 1983 and trustee of the university in 1986.
Heyssel proposed the formation of The Johns Hopkins Health System, which was launched in 1986, and served as its president until his retirement in 1992. During his two decades of leadership, The Johns Hopkins Hospital underwent two major phases of physical redevelopment, including construction of the Oncology Center, the Nelson Patient Tower, the Harvey Teaching Tower, the Meyer Building for Psychiatry and Neurosciences, the Clayton Heart Center, the Maumenee Building of the Wilmer Eye Institute, and the Johns Hopkins Outpatient Center, whose main building bears his name.
Heyssel was key to a Johns Hopkins group that started the first health maintenance organization for East Baltimore. He had a reputation for acting on soaring health care costs, government and industry controls of medical care, and concern for the care of the aging. In dozens of published papers and prepared speeches, Heyssel addressed issues of quality assurance, decentralized management, the disadvantages of for-profit hospitals and the impact of health care competition on research and medical education.
Sound recording. Hopkinsworld : A century and beyond / by Robert Heyssel. 1983.
"*" indicates required fields