Abner McGehee Harvey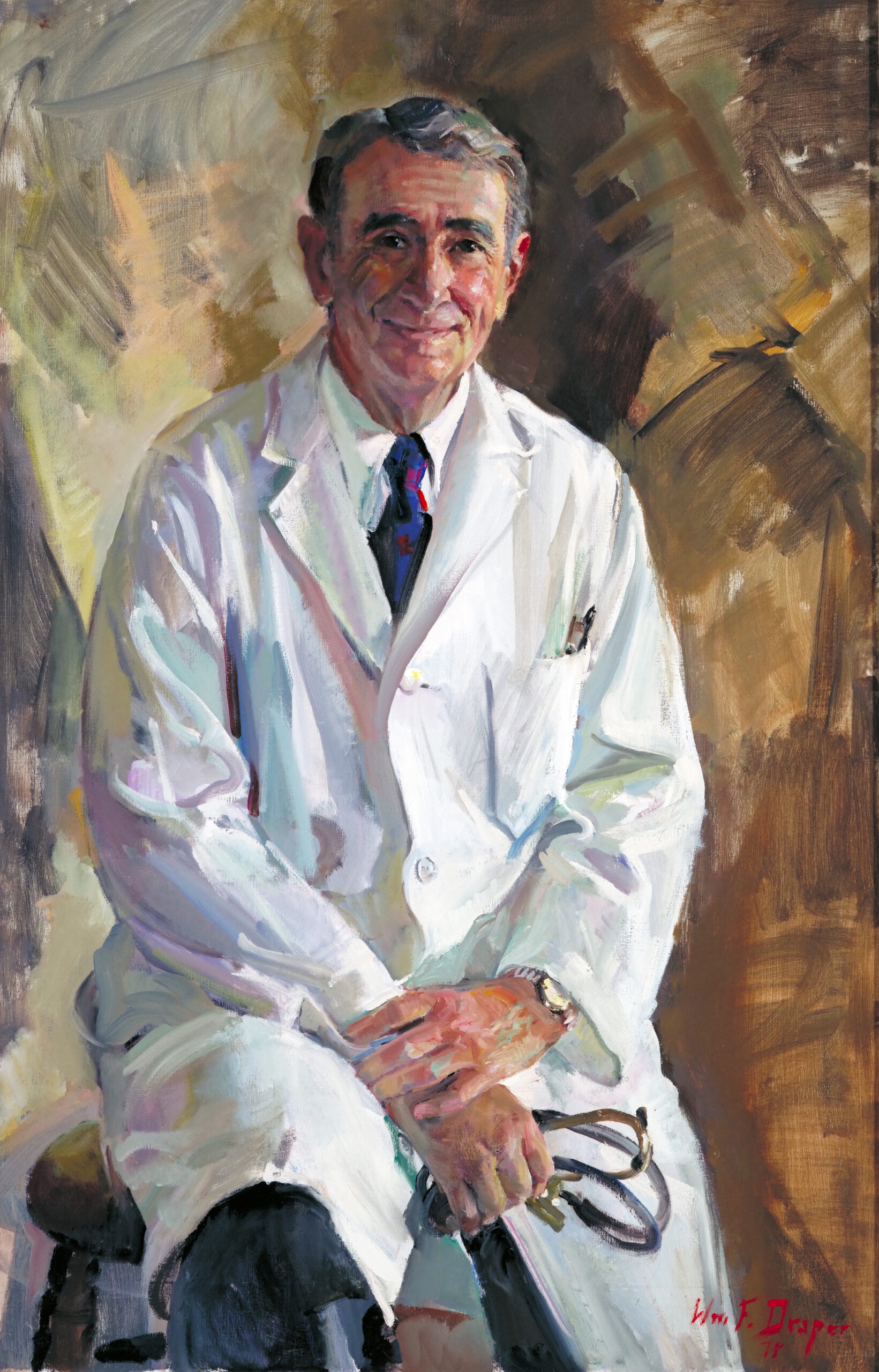 Make a Request
Abner McGehee Harvey
1911-1998
Harvey, a chairman for the department of medicine and physician-in-chief at Johns Hopkins, was born in Little Rock, Arkansas. He received his A.B. from Washington and Lee University in 1930 and his M.D. from the Johns Hopkins University School of Medicine in 1934. Harvey spent three years as a Johns Hopkins house officer before doing a fellowship at the National Institute for Medical Research in London. He also worked at the Johnson Foundation for Biophysics at the University of Pennsylvania.
Harvey returned to Johns Hopkins for one year as chief medical resident, then left in 1941 to join the faculty at Vanderbilt University Medical School. From 1942 to 1945, he served in the U.S. Army Medical Corps with the Hopkins 18th General Hospital in the Southwest Pacific.
In 1946, Harvey became the youngest appointed professor and chairman of the department of medicine and physician-in-chief at The Johns Hopkins Hospital. The announcement landed him on the cover of Time magazine. The post-war period was one of tremendous growth and change in medicine. When Harvey arrived, the department of medicine had three divisions – physiological, biological, and chemical. During his tenure the department expanded to include eighteen divisions, and separate school of medicine departments were formed for neurology, dermatology, and biomedical engineering.
His early research centered on diseases of the neuromuscular junction, particularly myasthenia gravis, and later he concentrated on systematic lupus erythematosus and paraneoplastic syndromes. A master teacher, he trained more than two thousand medical students and nearly one thousand house officers. Of these trainees, sixteen became heads of departments and eight became deans of medical schools. In 1973, Harvey was the first faculty member to be named a Distinguished Service Professor.
After stepping down as director of the department of medicine, Harvey concentrated his attention and writings on the history of medicine, an area that had intrigued him since he first took a course on the subject from William H. Welch. On the recommendation of Thomas B. Turner, Harvey was appointed associate archivist of the medical institutions in 1974 and succeeded Turner as archivist from 1982 to 1987. Harvey directed planning for the 1989 centennial of the medical institutions and was co-author of the two-volume centennial history, A Model of Its Kind.
Video recording: Leaders in American Medicine. A. McGehee Harvey, M.D. / Interviewed by Richard J. Johns, M.D. 1977.
"*" indicates required fields