Henry David Harlan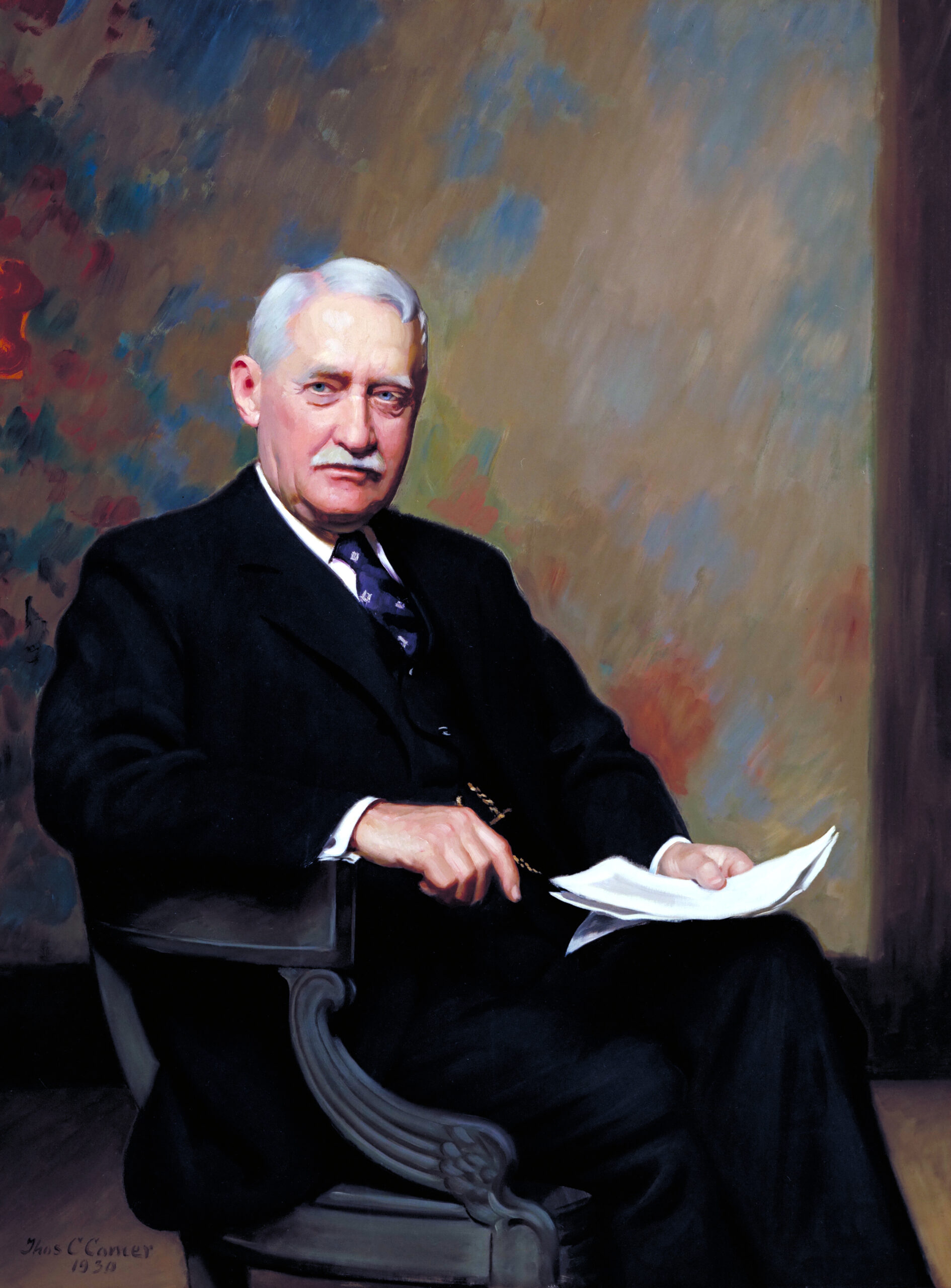 Make a Request
Henry David Harlan
1858-1943
Harlan, a board president of The Johns Hopkins Hospital, was born in Churchville, Maryland. He graduated from St. Johns College in Annapolis in 1878, and from the University of Maryland law school in 1881. Just two years later, Harlan joined the faculty at the University of Maryland School of Law as an associate professor of elementary law and domestic relations, and was later promoted to full professor. Harlan was a professor of constitutional law from 1900 to 1913, professor of domestic relations from 1900 to 1924, and served as the treasurer of the law faculty from 1883 until 1910. He also served as dean of the law school from 1910 until 1932, after which he was named dean emeritus.
In 1888, Harlan was asked by Maryland Governor Elihu Emory Jackson to fill the vacancy caused by the resignation of George Brown, chief judge of the Supreme Bench of Baltimore City. Harlan, one of the youngest men to serve, was twice elected for fifteen-year terms, resigning from the second term in 1913 to become legal counsel to the Fidelity Trust Company. He remained with Fidelity until his death.
Throughout his life, Judge Harlan was active in the civic life of Baltimore, including as a vestryman of the Emmanuel Protestant Episcopal Church, and as a member of the commission that built the Baltimore courthouse. He was a charter member of the Maryland State Bar Association. Harlan joined the board of trustees of The Johns Hopkins Hospital in 1895, and held the position of president from 1903 until 1941. He was elected to the board of The Johns Hopkins University trustees in 1904, serving until 1943. He retired from the hospital board at the age of 82, and was unanimously elected president emeritus by his fellow trustees.
"*" indicates required fields