Jacob Alexander Haller, Jr.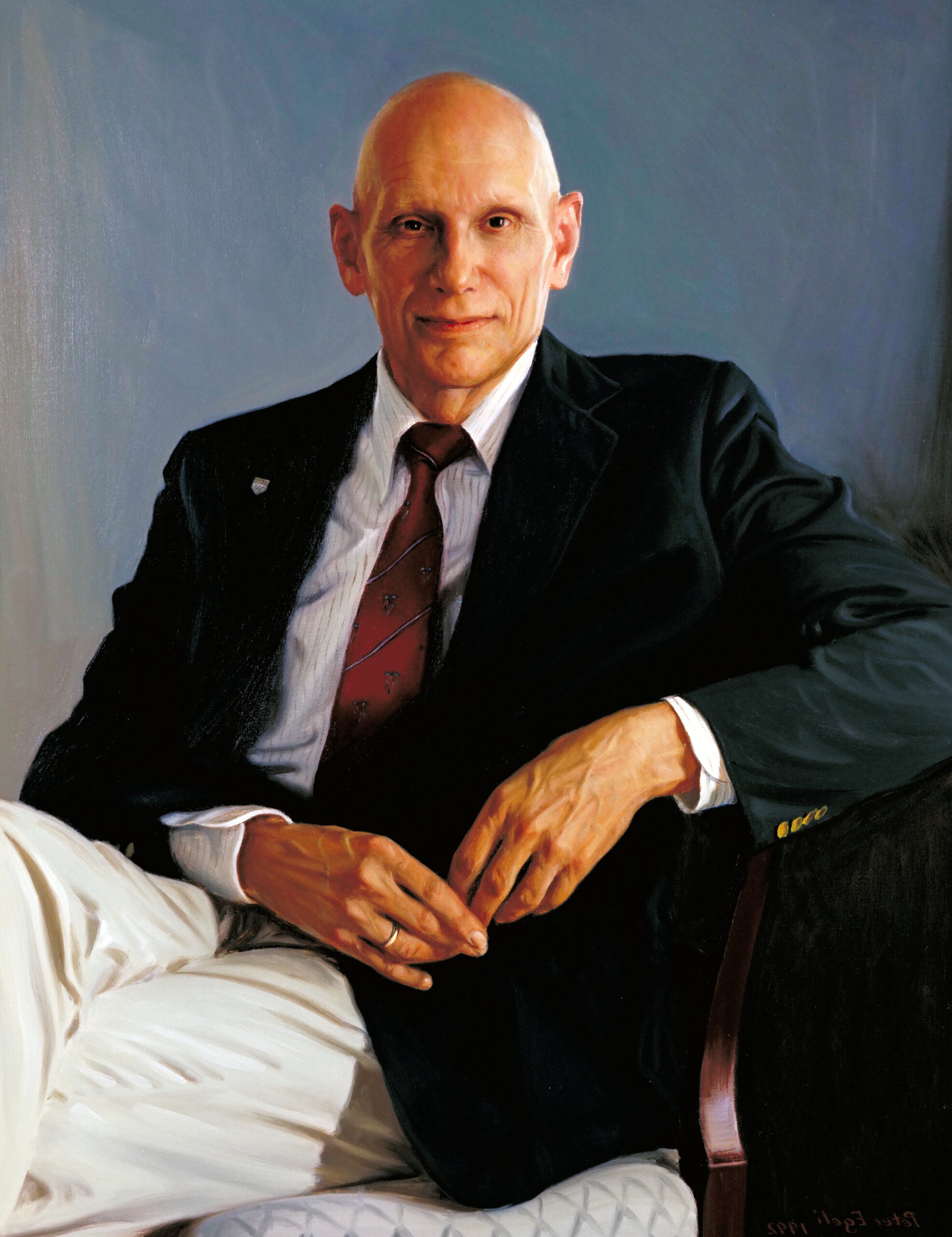 Make a Request
Jacob Alexander Haller Jr.
1927-2018
Haller, a pediatric surgeon, was born in Pulaski, Virginia. He earned his B.A. from Vanderbilt University in 1947 and his M.D. from the Johns Hopkins University School of Medicine in 1951. After completing his internship in the department of surgery at Johns Hopkins in 1952, he conducted a Rotary Foundation fellowship in pathology at the University of Zurich.
Haller entered the armed forces in 1953, and served six months at the Coast Guard Surgical Unit in California. He then transferred to the Surgical Section of the National Heart Institute as a clinical associate, where he served until 1955.
After his military service, Haller completed a general surgery residency under Alfred Blalock in the Halsted surgical service at Johns Hopkins in 1959. He then joined the faculty at the University of Louisville and served as a pediatric surgeon at Louisville Children's Hospital. He returned to Johns Hopkins in 1963 to join the School of Medicine faculty in pediatrics, pediatric surgery, and emergency medicine and to become the first surgeon-in-charge for the newly created Children's Medical and Surgical Center when it opened in 1964. In 1967, he was named the Robert Garrett Professor of Pediatric Surgery. He held the surgeon-in-chief position until 1991. Haller continued to advise, practice, and operate with the pediatric surgical team until 2002.
Haller maintained an interest in surgical problems of children, with a special focus on the treatment of congenital chest wall deformities, pediatric cardiothoracic surgery, and systems of care for children with serious injuries. He established the regional trauma center for children at Johns Hopkins in 1973, the first program of its kind in the United States, and established a training program for pediatric surgeons that included basic science and clinical research. In 1982, he successfully separated conjoined twins joined at the chest with a shared liver.
Haller led the effort to promote the hiring of pediatric specialty surgeons throughout the surgical divisions at Johns Hopkins. Among the first to be hired was pediatric urological surgeon Robert Jeffs in 1975.
Haller published extensively on his research, producing over 400 articles, books, and book chapters. He served on the editorial boards of Pediatrics, American Surgeon, and The Journal of Trauma. His book, Birth and Evolution of Children's Surgery at The Johns Hopkins Hospital (1889 – 1991), was self-published in 2015.
Haller served as president of the American Pediatric Surgical Association. He also served on the Council of Cardiovascular Surgery for the American Heart Association.
He was a Markle Scholar in Medical Science from 1961 to 1965. The Haller Professorship in Pediatric Neurologic Diseases was established at Johns Hopkins in 1996.
"*" indicates required fields