Harriet Griggs Guild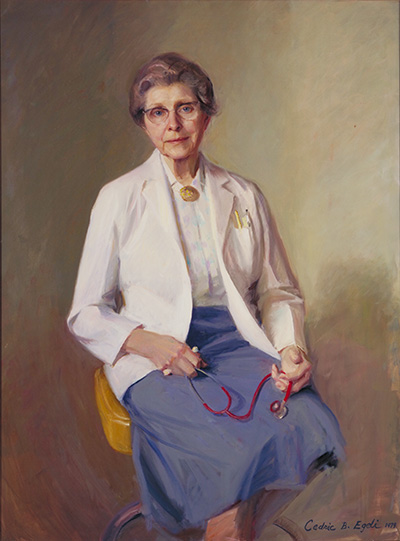 Make a Request
Harriet Griggs Guild
1899-1992
Guild, a pediatric kidney disease specialist at Johns Hopkins, was born in Windham, Connecticut. She received an A.B. from Vassar College in 1920 and an M.D. from the Johns Hopkins University School of Medicine in 1925. Guild served a one-year internship in medicine at The Johns Hopkins Hospital, then became an intern and assistant resident in pediatrics. Guild was the first female house officer to live in the hospital's house staff living quarters.
In 1928, she was the director of the Harriet Lane Dispensary and an instructor of pediatrics. She started the pediatric diabetic clinic in 1930 and administered the program until 1946. Appointed assistant professor in 1934, she taught third- and fourth-year medical students until 1946.
Guild specialized in childhood kidney disease, and in 1955 founded the Maryland Nephrosis Foundation, which later became the National Kidney Foundation of Maryland, to raise money for research.
In 1965, Guild retired from Johns Hopkins. Named associate professor emeritus, she opened a private pediatrics practice across the street from the hospital, where she continued seeing patients for two more decades.
She was the recipient of numerous awards, including the Elizabeth Blackwell Award, given by the New York Infirmary to outstanding women doctors, in 1958; and the Armed Forces Institute of Pathology medal for her contributions to medicine in 1965. Guild was also one of the first three women inducted into Baltimore City's Women's Hall of Fame in 1985.
Sound recording: Interview with Dr. Harriet Guild. Circa 1975.
"*" indicates required fields