Morton F. Goldberg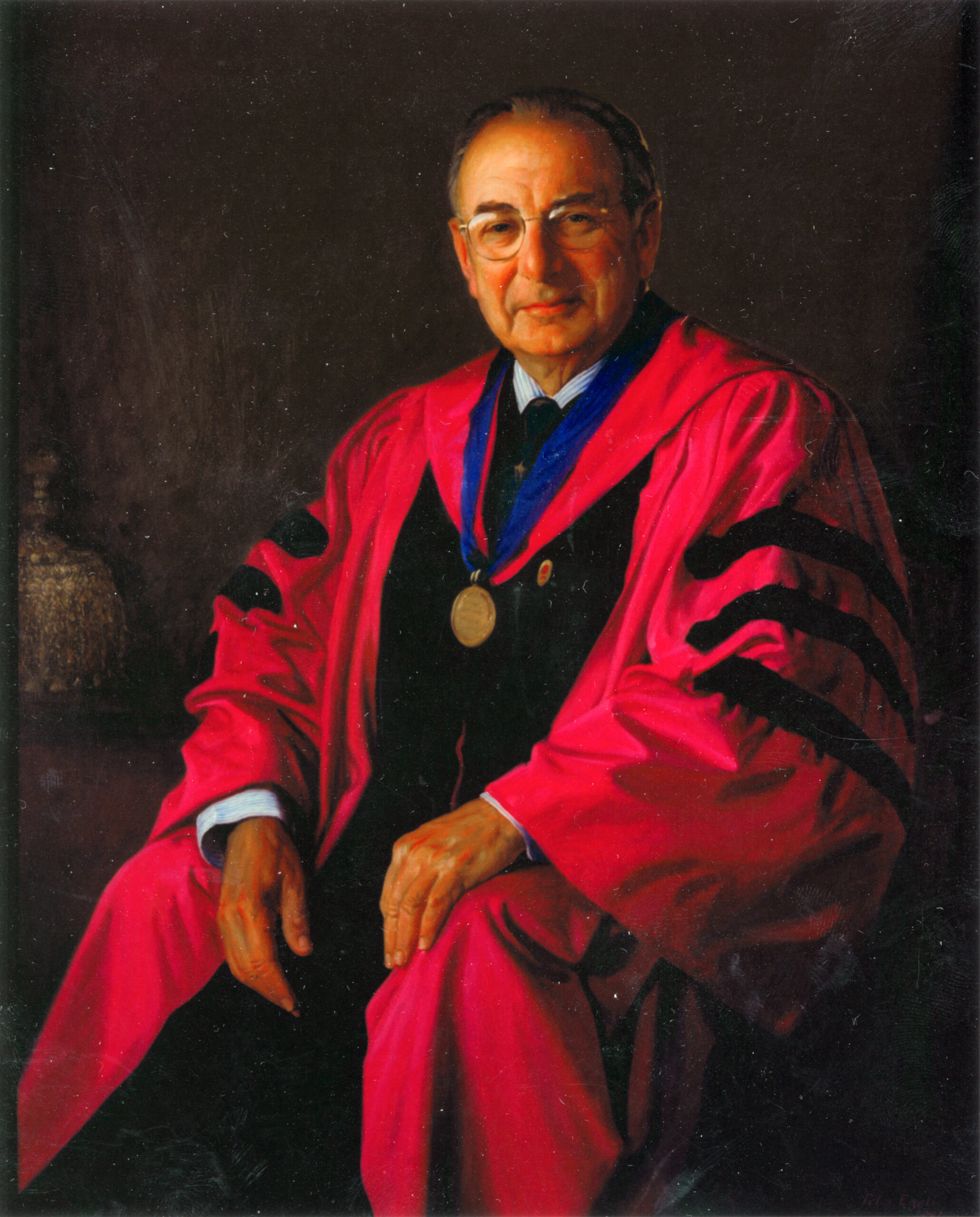 Make a Request
Morton F. Goldberg
1937-
Goldberg, a director of the Wilmer Eye Institute, was born in New York. He received his A.B. in biology from Harvard College in 1958, and his M.D. from Harvard Medical School in 1962. He served his internship at the Peter Bent Brigham Hospital in Boston, and his residency at the Wilmer Eye Institute at Johns Hopkins. In 1966, Goldberg spent three months as chief resident at Yale New Haven Hospital, then returned to Johns Hopkins to complete his chief residency year.
In 1967, Goldberg was appointed assistant clinical professor of ophthalmology at Yale. He returned to Johns Hopkins in 1969 for a one-year fellowship in medical genetics. In 1970, Goldberg was appointed professor and head of ophthalmology at the University of Illinois College of Medicine, and ophthalmologist-in-chief at the University of Illinois Hospital and Eye and Ear Infirmary.
Goldberg again returned to Johns Hopkins in 1989, as the William Holland Wilmer Professor of Ophthalmology and director of the Wilmer Ophthalmological Institute. In 2003, he stepped down from the directorship and became the Joseph E. Green Professor of Ophthalmology, and in 2010 was named director emeritus of the Wilmer Eye Institute.
Goldberg has conducted extensive research. His areas of expertise include macular degeneration, diabetic and other vascular retinopathies, persistent fetal vasculature, laser therapy, ocular trauma, incontinentia pigmentosa, and genetic and sickle cell eye diseases. He has written over 480 scientific publications on his research in these areas.
Goldberg has served on multiple committees and editorial boards, and holds membership in many professional organizations. He has been president of the Chicago Ophthalmological Society, the Macula Society, the Association for Research in Vision and Ophthalmology, and the Association of University Professors in Ophthalmology. He is chairman of the board of directors of the Clinical Research Institute of the Foundation Fighting Blindness, Inc., and is a member of the board of directors of EyeGate Pharmaceuticals, Inc.
Throughout his career, Goldberg has received many awards, including the inaugural Professor Ida Mann Medal from Oxford University, the Isaac Michaelson Medal from the Israel Academy of Sciences and Humanities, the Arnall Patz Medal from the Macula Society, the David Paton Medal from Baylor University, and the Weisenfeld Award for distinguished scientific contributions to the clinical practice of ophthalmology from the Association for Research in Vision and Ophthalmology. He has received the Honoris Causa Degree from the University of Coimbra, Portugal, and become an honorary fellow of the Royal Australian College of Ophthalmologists. The Morton F. Goldberg, M.D. Professorship in Ophthalmology at the Johns Hopkins University School of Medicine was established in 2003. The University of Illinois honored him with an endowed lecture in 2008, and a named professorship in in 2010.
"*" indicates required fields