George Otto Gey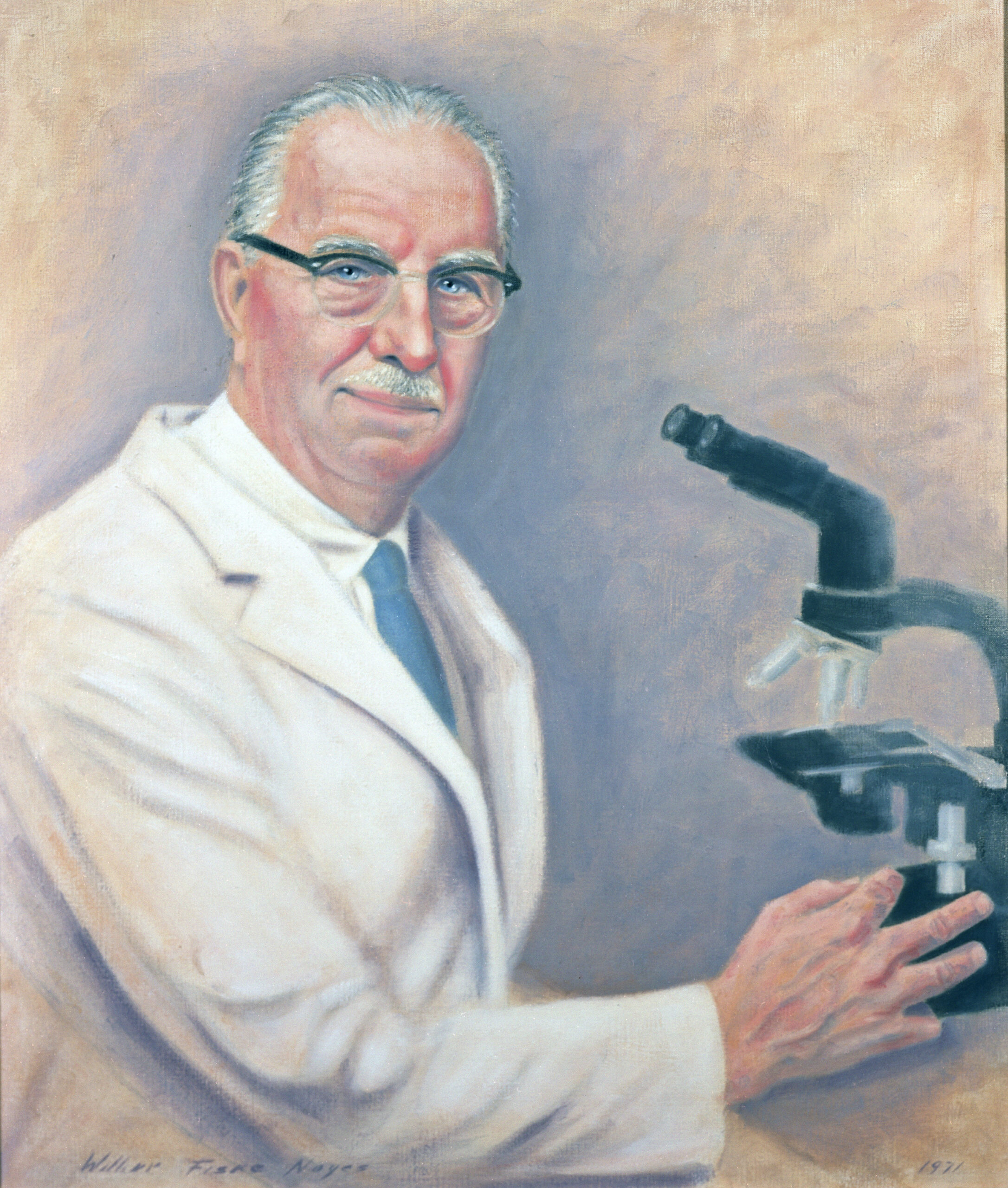 Make a Request
George Otto Gey
1899-1970
Gey, a pioneer in tissue culture, was born in Pittsburgh. He received his B.S. in 1921 from the University of Pittsburgh. He enrolled in the Johns Hopkins University School of Medicine in 1922, but due to financial constraints deferred completing his medical degree. Between 1923 and 1929 Gey was a cancer research fellow at Columbia Hospital in Milwaukee. While there, he met and married Margaret Finney Koudelka.
Gey returned to the Johns Hopkins University School of Medicine in 1929, where he was appointed director of the Tissue Culture Laboratory in the department of surgery. Gey completed his M.D. in 1933. He served on the faculty of the Johns Hopkins University School of Medicine and School of Hygiene and Public Health and was the director of the Finney-Howell Cancer Research Laboratory at The Johns Hopkins Hospital.
George and Margaret Gey developed techniques for filming and photographing cell growth within test tubes. Their research produced new developments in organ and cell culture, intracellular and membrane cytology, and in vitro investigations in endocrinology, oncology, and virology. Particular innovations included in vitro maintenance of organ and hormonal tissue, the "roller-tube" technique of cell cultivation, and nutrition of cells in tissue extracts and body fluids.
Gey's research focused on tissue samples that he obtained from various divisions of the hospital. In 1951, the department of gynecological pathology provided Gey with tissue samples from a biopsy of a cervical tumor. With these cells, Gey was able to cultivate the first continuous strain of human cell lines. The source of this strain was a tissue sample from Henrietta Lacks, a thirty-one year-old African-American patient. This cell line, named HeLa after Lacks, has since contributed to thousands of scientific studies, including the development of the polio vaccine in the 1950s, and to current research on the human genome.
Gey was the founder and first president of the Tissue Culture Association. He devoted the later years of his career to advocating for tissue research. George and Margaret Gey helped found the W. Alton Jones Cell Science Center in Lake Placid, New York.
"*" indicates required fields